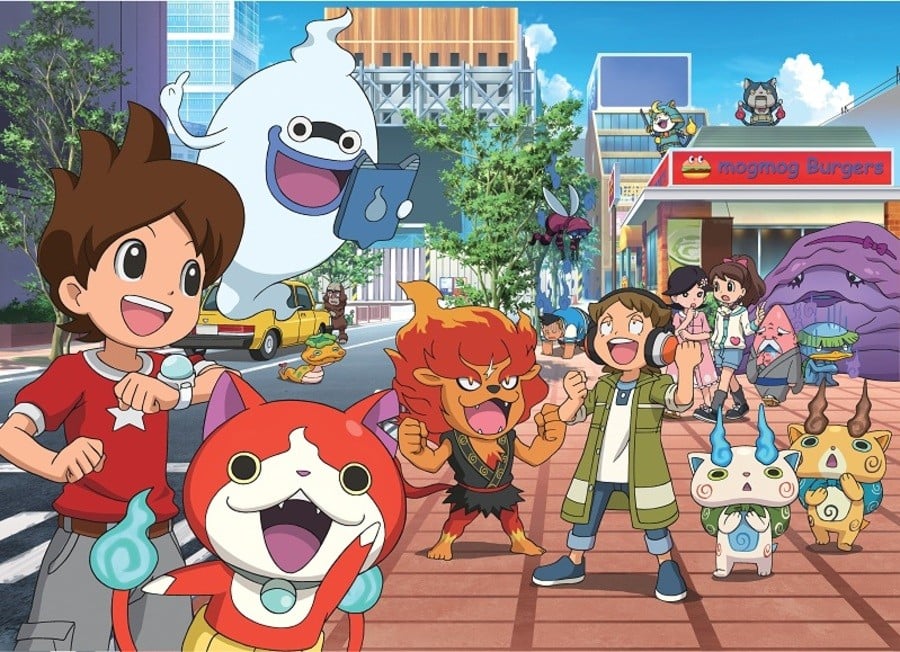 Yo-Kai Watch from Level-5 is a series that, despite having its own identity and style, undoubted has its eyes fixed on Pokémon. A hit that originally took off when the anime series gained viewership - game sales spiked once the TV show got into its stride in Japan - it's been relentlessly expanded. In Japan there are top-selling toys, the TV animations and a number of sequels and spin-offs.
The aggressive expansion is paying off, too, with the franchise having now shipped 10 million game copies, which accounts for all of the releases and - presumably - the recent arrival of the first game in North America. It's a pretty young franchise - with the first game hitting Japan in Summer 2013 - which highlights the degree to which it's gone 'viral' in the country.
The next NPD results will be interesting, as we'll get a sense of whether the first game has started well in the US, particularly. It's had a big push from Nintendo of America, yet we're unsure of how much buzz it's generated. Of course, a relatively quiet online reaction may be overturned by big sales in stores, so it'll be worth looking out for.
In any case it's a hugely impressive figure for Level-5, and with the European debut of the series and some key sequels and spin-offs arriving in Japan next year, that's a number which will likely continue to grow quickly.
[source gematsu.com]