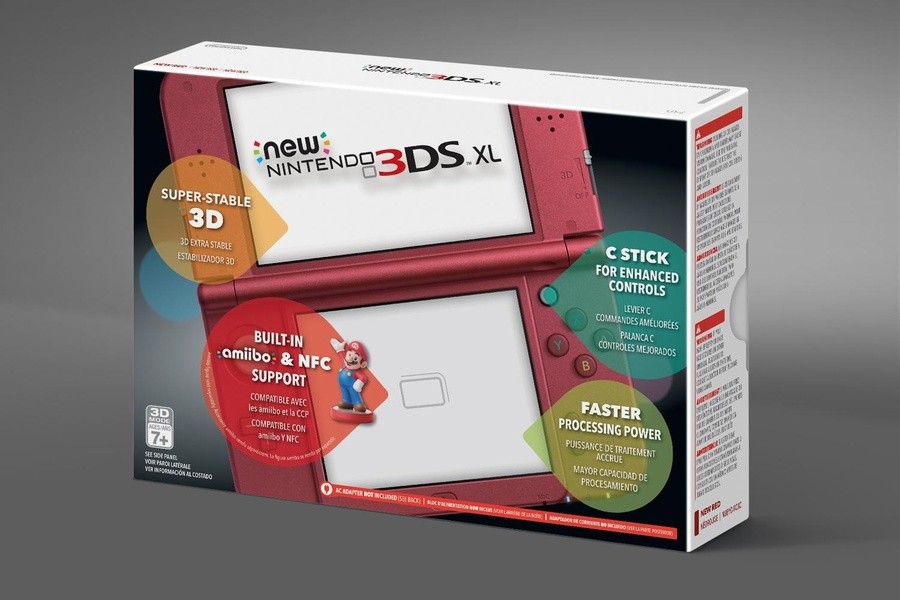 Courtesy of long-term projects and some localisation timelines, the 3DS has a pretty decent selection of major retail releases in the first half of 2016. There are games like Fire Emblem Fates, Project X Zone 2, Bravely Second End Layer, Hyrule Warriors Legends and various others depending on your territory; heck, we're going to be cheeky and highlight Metroid Prime: Federation Force, because we want to believe in Next Level Games. Of a small number of studios that can turn a game panned by fans following its reveal into a desirable release, Next Level Games is surely one of them.
Of course, as we head into the second half of the year the picture will remain muddy until Nintendo makes some more reveals, and with the potential for the NX generation to include a portable element - as many believe and a recent patent supports - there could be grounds to wonder whether the 3DS era is heading into its final year.
In a Washington Post interview, Nintendo of America's Scott Moffitt has talked up the portable and its momentum in the marketplace, also throwing out a statistic around the portable's sales in relation to the leading home consoles of this generation.
So far in 2015, sales of the family of Nintendo 3DS hardware in America are actually ahead of last year's pace.

...Nintendo 3DS is here to stay. Let me throw out a number that might surprise you. So far, on a global basis, Nintendo 3DS has sold more hardware than PS4 and Xbox One—combined. Most people find this shocking.

Obviously we don't deny the impact of smart devices on the gaming market. But it's a mistake to consider this a zero-sum game. Clearly gaming on smart devices and gaming on Nintendo 3DS can happily coexist, to the benefit of all gamers. The fact is, playing games on two very different hardware platforms means options for two very different kinds of game play. The inclusion of multiple control buttons on Nintendo 3DS allows a much deeper and more sophisticated type of play.
While that's all positive, we do feel the need to add a dose of context to Moffitt's comments. For starters the 3DS has been on the market - in various forms - since March 2011, giving it a two and a half year head start on PS4 and Xbox One. In terms of 2015 sales tracking ahead of 2014 that remains good news, but don't forget that the New Nintendo 3DS XL - and later a limited bundle of the smaller model - have been available in the Americas since February this year, no doubt bringing a spike in sales.
Moffitt also provided some comment around social and multiplayer aspects in 3DS games, in terms of dealing with cultural differences between Japan and Western markets.
It's true that markets do vary, and population density on average is higher in Japan than in the west. But the social aspects of Nintendo 3DS are enjoyable anywhere. As you know, Nintendo has always placed a premium on developing titles that can be enjoyed by multiple players in the same room. And this kind of fun is amply evident in games like "Super Smash Bros.," "Mario Kart 7" and "The Legend of Zelda: Tri Force Heroes." But at the same time, we've seen strong results in online play with franchises like Mario Kart and Monster Hunter.

And social is a major component of our plans moving forward. As you know, our first mobile app for smart devices, called "Miitomo," is based on social interaction. We won't have more to say about that until next year, but with more than 200 million Miis already created, there's a unique opportunity for social interplay in a distinctly Nintendo fashion.
It has certainly been a decent year for 3DS, though arguably not the finest in its short history. It'll be interesting to see how significant a role the New 3DS plays for Nintendo through 2016.
[source washingtonpost.com, via neogaf.com]