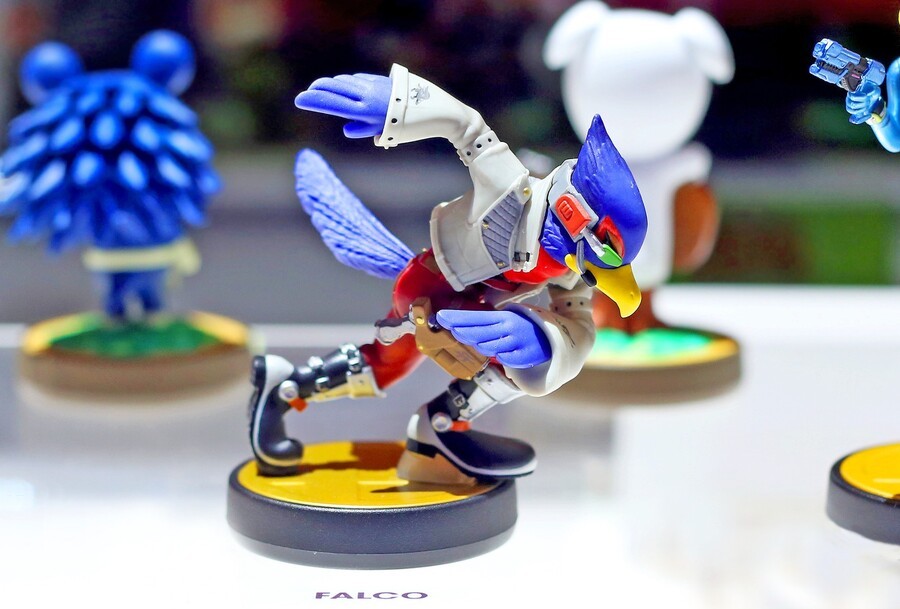 The next instalment of Nintendo's NFC figures is on the way, and you can now pre-order the Falco amiibo from Nintendo UK ahead of its launch date of November 20th in the region; this joins similar pre-orders around the world for the popular Star Fox character.
The amiibo costs £10.99 in this listing (as always) and is limited to one figurine per customer (as always). This little gem is definitely an exciting addition to owners of the Fox McCloud amiibo, and to be honest any collection for that matter.
To tickle your taste buds, here's Nintendo's description of the latest figurine:
"A talented pilot and part of the Star Fox™ team, Falco can be a bit rough around the edges. He once led his own galactic gang before joining up with Fox. He affects an air of cool disdain and is sometimes uncooperative, but in reality his passion for Star Fox is second to none."
Will you be getting your hands on Mr Lombardi?
[source store.nintendo.co.uk]