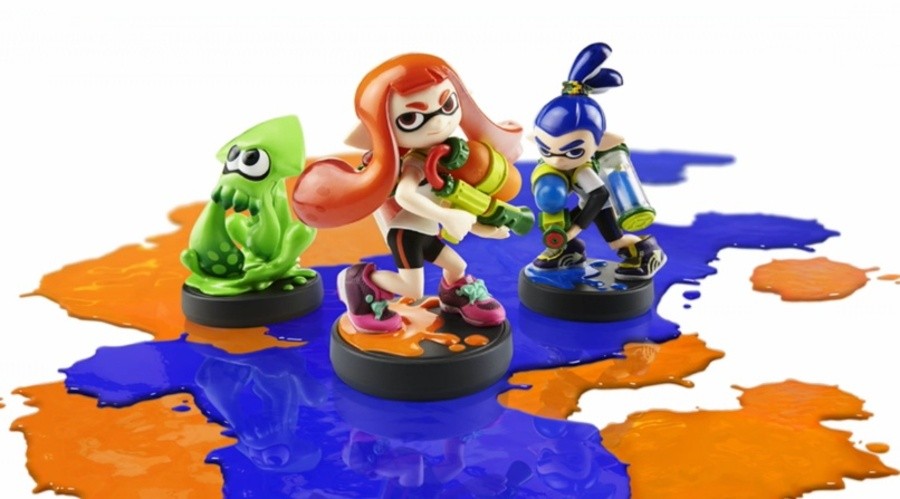 Nintendo is sometimes accused of underutilising its franchises, an area the company has been actively working to improve. Whether through new brands like Splatoon or achieving success through popularising its characters with amiibo, the big N has been taking steps to boost its branding and key franchises.
It was a topic that came up in the recent investor Q & A, with those in attendance keen to learn how Nintendo plans to boost its profits from IP both old and new. One question asked about the importance of NX and expanding IP licenses into movies, for example - talk about NX was completely side-stepped, but Shigeru Miyamoto did address Nintendo's focus on improving its IP performance through products like amiibo.
As the "Fellow" who oversees the Nintendo's entire software production, while working on unique game software developments, I am also in a position to conceive and execute unique plans that uses Nintendo IP, and I have always been hoping to maximize the company's profits by proactively using this IP. As the first tangible example of our proactive use of IP, we released amiibo last year, and as Mr. Kimishima explained during his presentation today, amiibo has already been contributing to the company's financial performance. Just as this amiibo example shows, Nintendo's proactive use of its IP is to improve its business performance by taking advantage of Nintendo IP in a variety of ways, not by limiting use to merchandise licensing activities. For example, this is one of the objectives of deploying our IP on smart devices but it includes our attempt to increase the awareness of Nintendo by delivering our messages to people whom we have not been able to communicate with when deploying our IP on dedicated game systems.
The Nintendo management was later quizzed on the issue of more new IP to join Splatoon, with Shinya Takahashi and company President Tatsumi Kimishima tackling the question.
Kimishima: Creating new, and moreover, appealing IP has been a challenge we have been dealing with from the past. However, just creating new IP one after another will not yield a good result. We know the result only after a new IP is released, and it is imperative that we put forward different play experiences from the existing ones and originality whenever we introduce people to our new IP. Such originality will be lost if I talk in specifics here at this moment, so I only explained the direction for which we are aiming.

Takahashi: In terms of creating new IP, Splatoon was created by gathering the young power of Nintendo's development team. By having young generations think about and take responsibility for various parts of creating new IP, we are making progress as far as our challenge to create new IP is concerned. Other than creating new IP, we believe that one of the challenges of developing and expanding character IP is how we can popularize existing IP such as Mario and Link even more among young consumers. Thus, as Mr. Miyamoto mentioned previously, we would like to actively consider measures such as using smart devices and utilizing Nintendo 3DS even more.
The closing line there may be of interest - with talk of NX being off the table and Nintendo maintaining its line that the next-gen platform won't be addressed until 2016, the 3DS is still highlighted as a key platform for applying new ideas.
While Splatoon has been a successful new IP for Nintendo, introducing new brands is a difficult task, as is using more established franchises in interesting ways. As always we may be surprised by what the company comes up with to keep us intrigued over the next couple of years.
[source nintendo.co.jp]