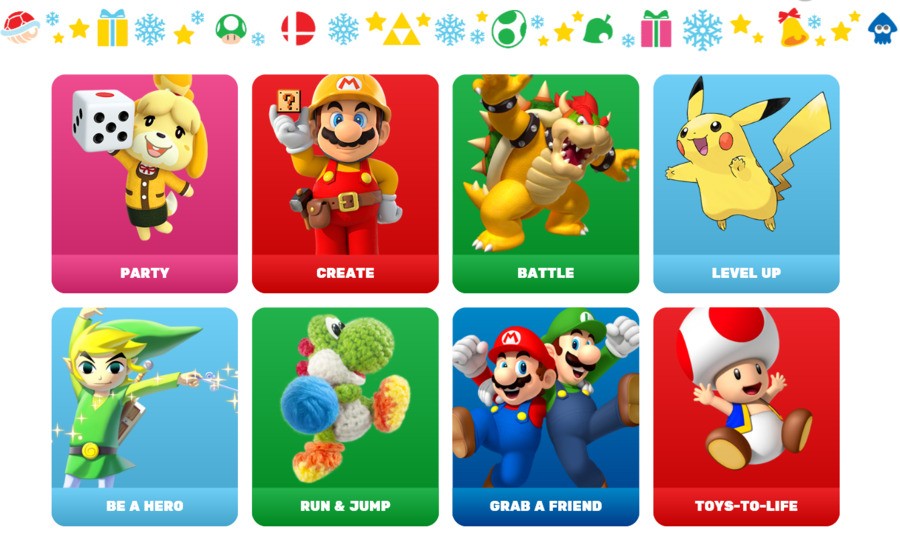 With the Holiday season rapidly approaching the battle for shoppers' hearts and minds will be well and truly underway. As a result Nintendo of America has now confirmed that it'll be targeting shoppers directly in an upcoming mall tour to show off major Wii U and 3DS releases.
Perhaps a little disappointing is the news that the tour - running from 23rd November to 20th December - will only take in 16 locations. These will be as follows:
South Shore Plaza in Braintree, Massachusetts
Woodfield Mall in Schaumburg, Illinois
Stonebriar Centre in Frisco, Texas
Cherry Creek Shopping Center in Denver, Colorado
Memorial City Mall in Houston, Texas
The Oaks in Thousand Oaks, California
Dolphin Mall in Miami, Florida
Mall of America in Bloomington, Minnesota
Perimeter Mall in Atlanta, Georgia
Queens Center Mall in Elmhurst, New York
King of Prussia Mall in King of Prussia, Pennsylvania
Scottsdale Fashion Square in Scottsdale, Arizona
Washington Square in Portland, Oregon
Westfield Valley Fair in Santa Clara, California
Westfield Southcenter in Seattle, Washington
Tysons Corner Center in McLean, Virginia

There'll be a host of past and present games on show, though as families are the target Xenoblade Chronicles X will miss out. In any case, the following games are confirmed.
Wii U
3DS
As part of the tour each site will also have amiibo on display, an 'interactive space' with giveaways and coupons will be on offer for Nintendo goodies at Toys "R" Us.
So that's the Nintendo of America mall tour line-up. Are any of you planning to head along to check out what's on offer?