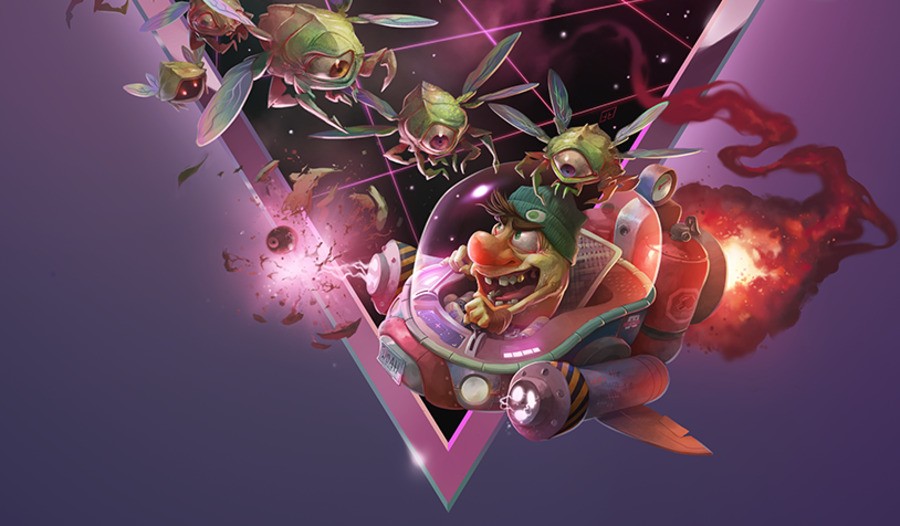 We really liked Choice Provisions recent frantic arcade-inspired platformer Woah Dave!, next up from developer MiniVisions is Space Dave! which is described as a spiritual successor to this readily-avaible eShop entry; you can think of this new title as a modern take on the fixed shooters of yesteryear.
Taking a page from classic arcade games, the game offers a seemingly infinite variety of weird and challenging alien types with varying attack patterns. If you manage to survive long enough, you just might be able to build up your arsenal and collect enough power-ups to turn the tides against your would-be alien captors. Just try not to think about the arrival of the inevitable bosses.
Choice Provisions have recently released some screenshots for the game which you can see below. It will be coming to both Wii U eShop and 3DS eShop lately this year at a suitably low price. Will this be on your must-buy list?