Super Mario Maker is getting a big update, and it seems that part of that will be a fun new pixel animation for the Mystery Mushroom item. Like plenty of others this one isn't based on an amiibo, as it recreates the heroes from The Legend of Zelda: Tri Force Heroes.
Nintendo of America has shared the following via Facebook and Twitter, seemingly as a preview of a little bit of extra content on the way.
Any time is Totem Time – even in the Mushroom Kingdom!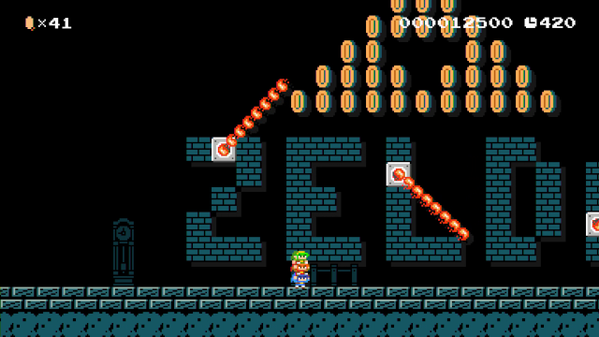 This 8-bit 'character' - maybe that should be plural - should have a funky animation and, let's face it, you can never have too many variations for the Mystery Mushroom.
Do you like this new unlock, and are there any other particular 8-bit characters on your wishlist?
Thanks to all that sent this in.