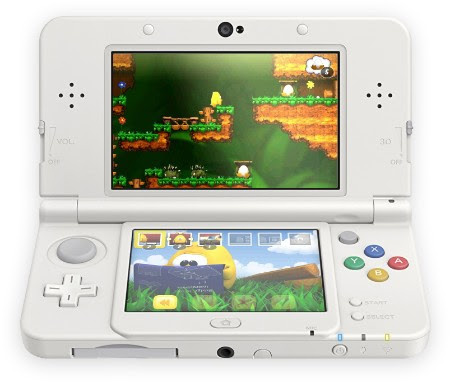 Toki Tori 3D has been in the works for a little while, and the good news for fans of the Two Tribes puzzle title is that it'll arrive on the 3DS eShop on 5th November. It'll also have a budget price of $1.99 / €1.99 and arrive in the Americas, Europe and Oceania on that release date.
Two Tribes has produced this version in partnership with fellow Dutch company Engine Software, and has confirmed new features and content; the following is from the press release.
Classic platform / puzzle action
A wide variety of items and weapons
New time-rewind feature
Use the touch screen for quick item swapping
Over 80 levels spread over 4 worlds
For all ages - accessible and hard levels available
Toki Tori has been popular on various systems over a number of years, and it'll be interesting to see whether the budget price and feature additions will tempt 3DS owners to give it a try.
Are you tempted to pick this up?