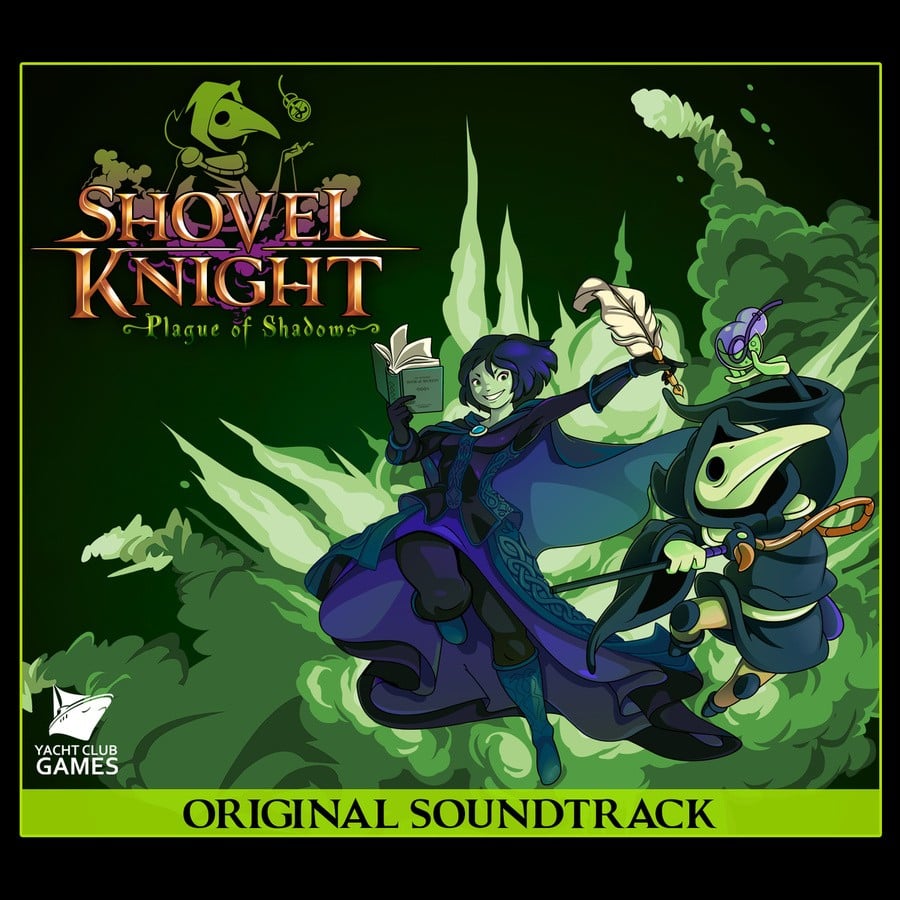 As many of you are aware, the much anticipated Shovel Knight: Plague of Shadows expansion is now available as a free update. Following the adventures of Plague Knight, a member of the Order of No Quarter, it's a refreshing remix on the original campaign that does an excellent job of expanding the lore and world of Shovel Knight. The expansion has its own original soundtrack featuring a mixture of new tunes and remixes of old ones, and fans will doubtless be delighted to hear that it's now up for download.
In addition to the ten new tracks and assorted remixes that are already present, this OST will also be featuring a new vocal single called "Alchemy" from Mint Potion. Mint Potion is a new collaboration project between Jake "virt" Kaufman (the man behind the original game's OST), Dale "CorgiKing" North, and Jeff Ball. Evidently, Mint Potion will be contributing to future soundtracks, as well.
This soundtrack is just as good, if not better, than the original OST and you can pick it up on BandCamp here for whatever price you wish to pay. Yes, this does mean you can get it for free, but do consider showing support and appreciation for the excellent work that these artists put out.
What do you think? Will you be downloading this soon? What do you think of the Plague of Shadows expansion so far? Drop us a comment in the section below.
[source virt.bandcamp.com]