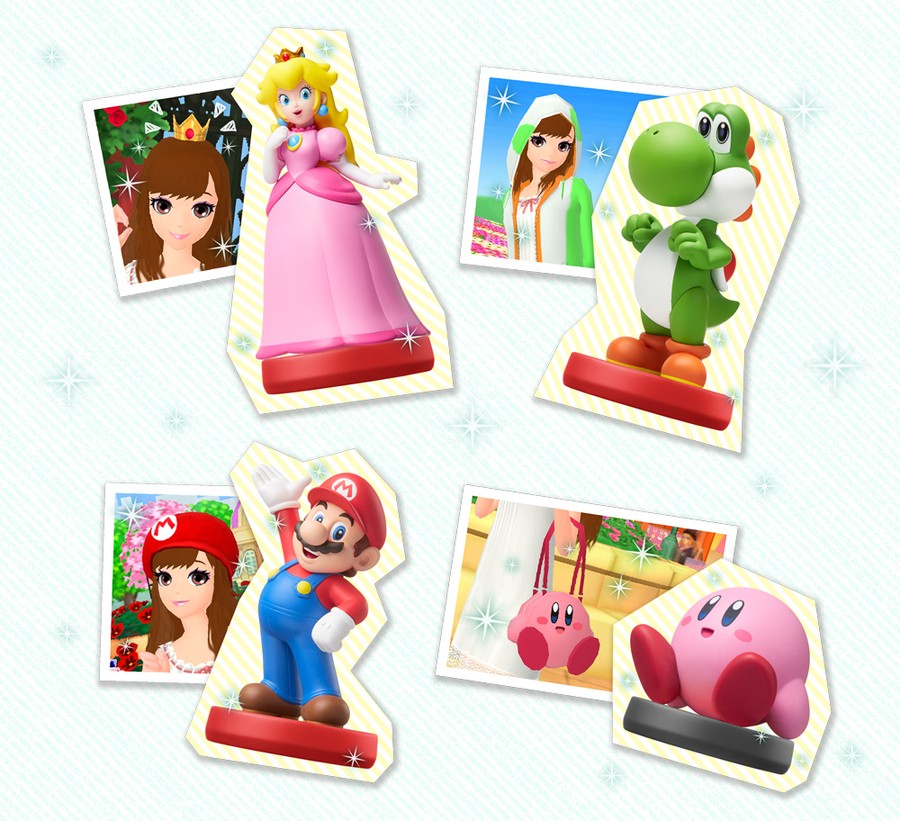 Are you a budding fashionista? If so, the not-at-all clumsily-named Nintendo presents: New Style Boutique 2 - Fashion Forward might be one to keep an eye on when it lands on the 3DS on the 20th of November in Europe. It's your chance to rise to the top of the fashion world as the manager of their very own boutique. You aren't confined to the boutique however, players can also let their creativity loose as a hair stylist, make-up artist, model and designer.
In addition to the thousands of in-game items which can be used to style customers, there are special items which can be unlocked using amiibo such as Peach's Princess Crown, Mario's M-Hat, Yoshi's Egg Hooded Jacket and a Kirby handbag (pictured above). There will be regular online themed contests for budding stylists to show off their very best outfits, so it looks like investing in some amiibo might be a good idea.
Obviously this kind of game isn't going to be everyone's cup of tea, but we're assured that this fashion simulation series that has sold over 1.5 million units across Europe to date, it's likely to find a dedicated audience. Our stylish reviewer Morgan Sleeper for one cannot wait to get his hands on it.
As always, let us know what you think about the use of amiibo in this upcoming game with a comment below.