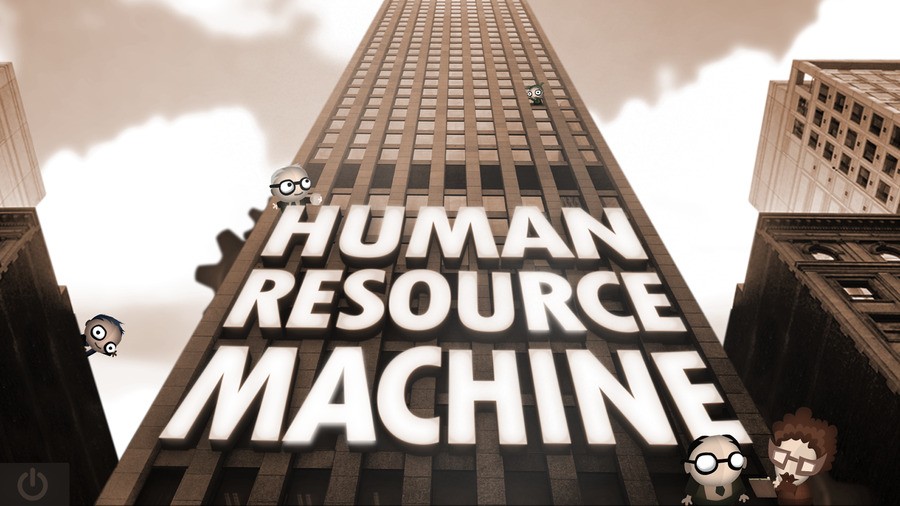 We absolutely loved Wii U launch game Little Inferno: there was a certain thrill to working our way through one catalogue of useless junk and unlocking the next while the oppressively cheerful 1950s sales muzak played in the background. It's all been a bit quiet from the talented trio at the Tomorrow Corporation since then, but the good news is they haven't been incinerated in a fireplace, rather they've been working on a new game by the ominous name of Human Resource Machine.
Human Resource Machine takes the form of a fiendish puzzle game. In each level, your boss gives you a job which you can automate by programming your little office worker. If you succeed, you'll be promoted up to the next level for another year of work in the vast office building.
It might all be a bit close to real life for some of our readers, but we'd wager that this will be a fun puzzler from the Kyles who previously brought us the excellent World of Goo and Henry Hatsworth in The Puzzling Adventure.
Human Resource Machine hits the Wii U on 15th October in North America, with a European release hopefully not too far behind. Take a look at the charming trailer below and let us know if you'll be automating your work soon.
[source tomorrowcorporation.com]