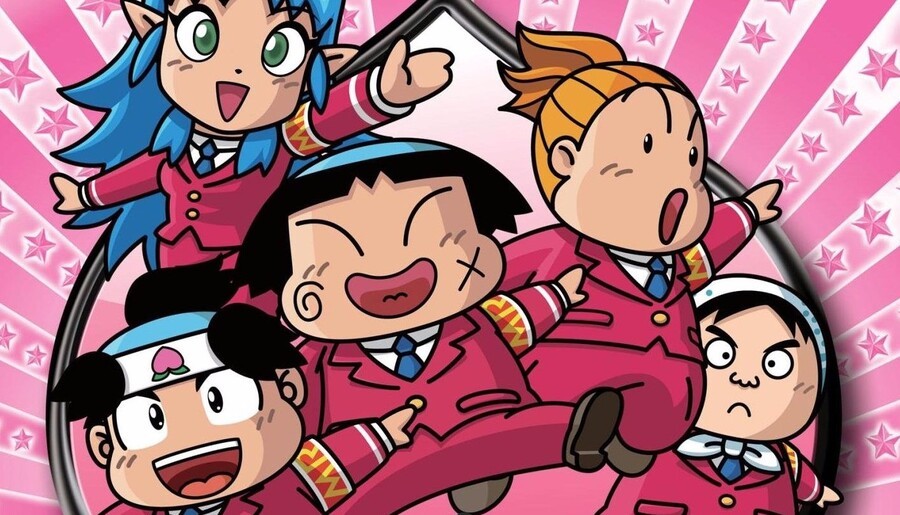 Earlier this morning, we posted some rather worrying news regarding the current situation at Konami, including claims that staff are being used as cleaners and security guards. If there's one positive to come out of the whole situation it's that Konami is so disinterested in harnessing its catalogue of IP that it's licensing some of its franchises to other companies.
The big news at this point is that Nintendo has licensed the Momotaro Dentetsu brand (not to be confused with fellow Hudson Soft series Momotaro Densetsu) and is developing a game for release next year. Konami owns all Hudson Soft IP following the 2011 buy-out and 2012 merger of the company with Konami.
The series - which has never been released outside of Japan - is very similar to the board game Monopoly. It began life on the Famicom in 1988, and the last title arrived on the Nintendo DS in 2010. Creator Akira Sakuma recently parted company with Konami following disagreements regarding the future of the series. Sakuma's tweets in June seemed to suggest that the series was finished:
Konami hasn't gotten in touch with me at all. This is how they've tossed me aside for a while now. I'm announcing here that Momotaro Dentetsu is officially done. Ishikawa at Konami squelched everything.
Fans of the series will be pleased that the franchise isn't totally dead - even if its original creator isn't involved - but the really good news about this is that it shows Konami is willing to allow other developers access to Hudson Soft's enviable selection of brands, which includes Bomberman, Peachboy Legend / Momotaro Densetsu, Star Soldier, Bonk / PC Kid, Dungeon Explorer, Bloody Roar and Military Madness / Nectaris.
Could we see other Hudson Soft titles resurrected in this fashion? Which ones would you personally like to see revived? Let us know by posting a comment.
[source nintendoeverything.com]