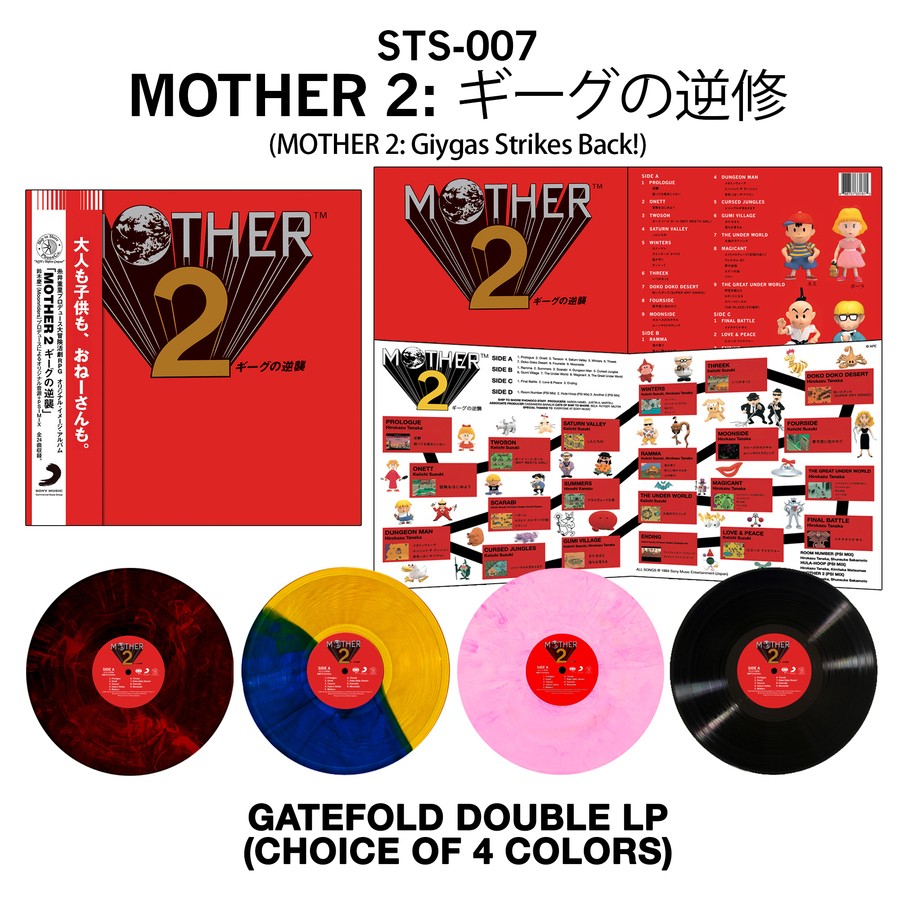 Back in March we reported on a Kickstarter campaign aimed at bringing the original arranged Mother soundtrack to vinyl for the first time in North America. The campaign smashed its target funding goal and the project is now well on its way to completion.

In a surprise announcement made earlier today, it was revealed that Ship to Shore PhonoCo., the team behind the Mother OST project, are also issuing a vinyl release of the soundtrack from Mother 2, or, as it's known in the west, Earthbound. This double LP set comes housed in a gatefold jacket with records available in four colour variations - as pictured above - and will feature 24 tracks from Mother 2. This release marks the first time the soundtrack has been made available outside of Japan, making it the perfect companion piece for fans who already backed the original Kickstarter campaign.

Pre-orders for the Mother 2 soundtrack as well as remaining vinyl and CD copies of the Mother OST open tomorrow, August 26, at 1pm Eastern / 6pm UK / 7pm CET and will ship in both North America and Europe.

How many variants do you plan on ordering? Let us know in the comments below.