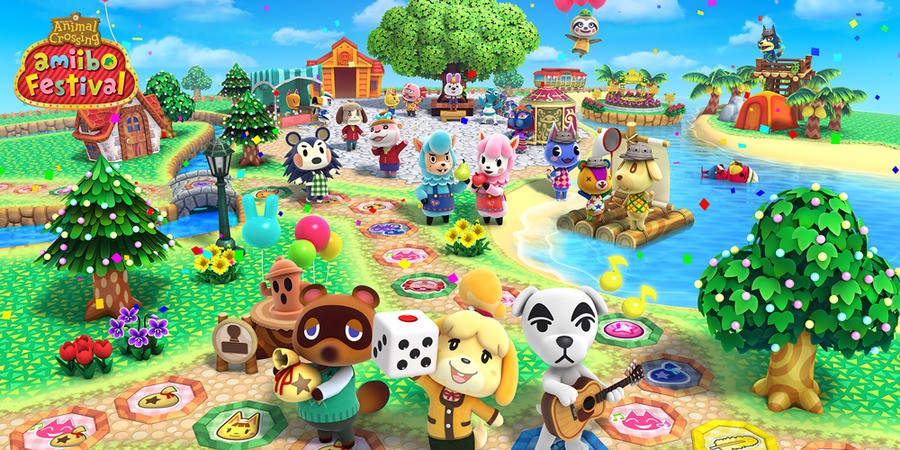 As part of a detail dump from Nintendo today, information on key bundles and extras for Animal Crossing: Happy Home Designer and Animal Crossing: amiibo Festival have emerged. Release dates were already known for the 3DS title, and it's worth noting that amiibo Festival on Wii U still has a 'Holiday' window, though it's definitely coming in 2015.
To start with Happy Home Designer, Nintendo of America has confirmed details largely similar to European bundles and purchasing options - the NA outline is below.
---
100 Animal Crossing amiibo cards will go on sale alongside the game on 25th September
All physical copies come with one amiibo card, while download copies will receive a free 3DS HOME Theme
Packs of six cards will be on sale for $5.99
Game bundle including one amiibo card and the Nintendo 3DS NFC Reader/Writer will cost $49.99
The NFC Reader/Writer for scanning amiibo on original 3DS systems will also sell for $19.99 on its own
---
Moving on to amiibo Festival, the Nintendo of America press release simply states that Isabelle, Digby, K.K., Reese, Cyrus, Tom Nook, Mabel and Lottie amiibo figures will be released in stores alongside the game. Nintendo of Europe's gone further, confirming that the game will come bundled with "Isabelle & Digby amiibo + 3 amiibo cards".
It'll be interesting to see how these games perform. Happy Home Designer has been a success so far in Japan, it's just a question of whether the concept and amiibo will hit off in the West. Recent improvements in stock situations hopefully point the way to Nintendo meeting amiibo demand with these releases, too.
Let us know if you're planning to pick these games up.