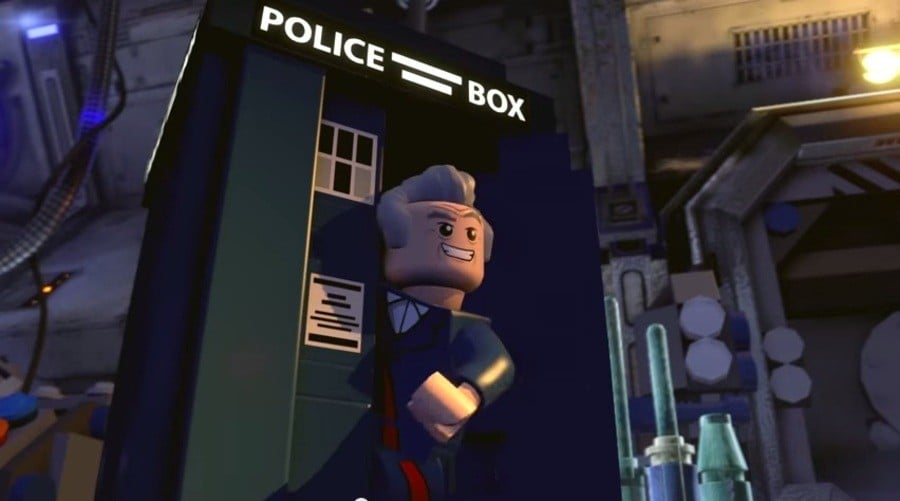 LEGO Dimensions is shaping up to be something special featuring an ever-expanding cast of characters from a wide range of notable franchises.
Unbelievably, the toys-to-life title coming to Wii U on 27th September is now even more impressive with the reveal the Doctor from Doctor Who will be fighting alongside the likes of Batman and Gandalf against the villains in the Land of Oz. Does it get any better?
To celebrate Doctor Who's debut in a LEGO videogame, there will be a Doctor Who level playable in the Dimensions Starter Pack, where the game's heroes must continue their quest and face-off against the likes of Daleks, Cybermen and other adversaries from the Whoniverse.
If you are still wanting more at this point, there will also be playable versions of all the previous Doctors along with a themed level pack, LEGO minifigures and even LEGO models of the TARDIS and K-9.
Fans who want more Doctor Who in LEGO Dimensions will be able to purchase the Doctor Who Level Pack which includes an additional mission-based Doctor Who level, along with a LEGO minifigure of the 12th Doctor and LEGO models of the TARDIS and K-9, all playable in the game. When the 12th Doctor is defeated in the level, he returns as the 1st Doctor and then regenerates back up to the 12th Doctor again. The interior of the TARDIS will reflect the corresponding Doctor the player embodies or can be manually selected. There's even a jukebox inside where players can choose among different versions of the Doctor Who theme music. The TARDIS and K-9 models can each be physically built and then rebuilt twice to do entirely different things in the digital game for massive variety.

There will also be a Doctor Who Fun Pack, which includes a playable Cyberman minifigure and Dalek model which can be physically built and then rebuilt twice for a total of three different objects.
If you are a fan of Doctor Who or have been keeping a keen eye on LEGO Dimensions, take a look at the latest video below and let us know in the comments what you think about this latest reveal.
[source youtu.be]