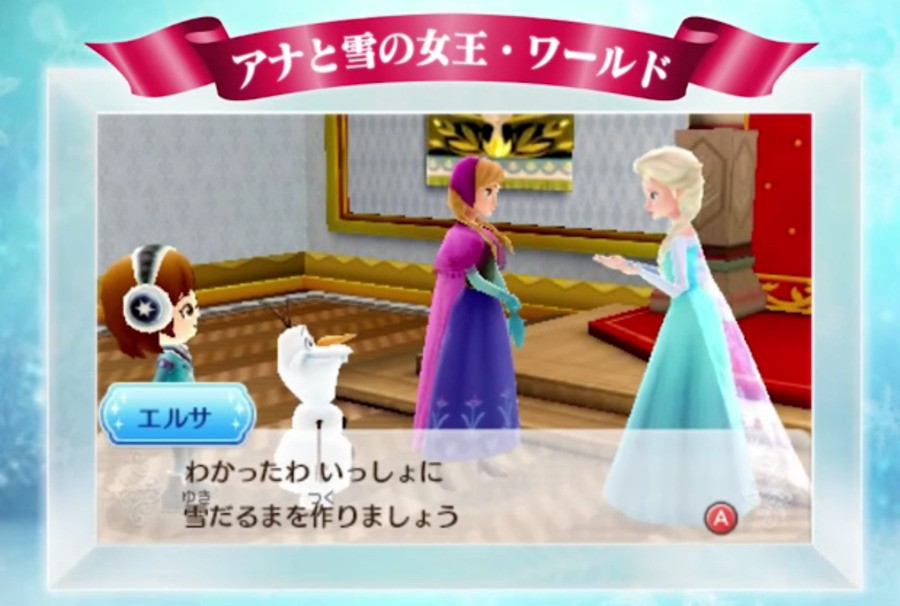 It's easy to be a cynic when a game like Disney Magical World 2 is confirmed, but the original on 3DS was rather well put together and almost excessively charming, with Bandai Namco also providing regular DLC at excellent value. Overall, that first game was pretty darn good.
Following on from its success it's no surprise that another entry is heading to the 3DS, and following teasers it's now confirmed that it'll arrive in Japan on 5th November; as Disney is popular everywhere, we'd be amazed if it doesn't subsequently head to the West.
As for the new entry, an extended reveal trailer shows it'll have a similar mix of customisation, adventure and mini-games, including dancing and surfing. A host of franchises will feature too, with Frozen undoubtedly being the most popular cash cow / addition.
Overall, we have a feeling this could be another pleasant Disney title on 3DS - will you be keeping an eye out for a Western release?