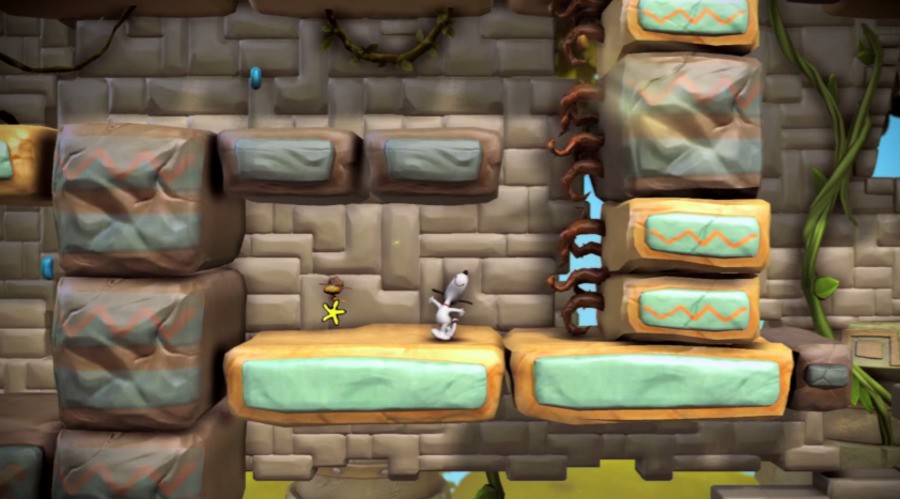 The Peanuts comic-strip, by Charles M. Schulz, is a truly iconic part of the art-form. Readers of various ages are surely familiar with the adventures of Peanuts, Charlie Brown and company, and it's not surprising that celebrations are due for its 65th anniversary.
A big part of the celebrations will be a new feature film, The Peanuts Movie, which is the first film for the IP in decades. It's hard to tell whether it'll do the original Schulz work justice, but it'll be a money-spinner when released on 6th November; naturally, then, there'll be an accompanying game.
The Peanuts Movie: Snoopy's Grand Adventure will be released on the same day as the movie, and has been confirmed to include Wii U and 3DS in that release slate. A platformer with a two-player co-op option, it seems to have a nice visual style that, to our eye, has a hint of the clay-based approach seen in Kirby and the Rainbow Curse. The second player will fly and assist as Woodstock, rather than run around with Peanuts.
The game will feature some of the film's voice cast and looks pretty reasonable in the launch trailer - check it out below and let us know what you think.