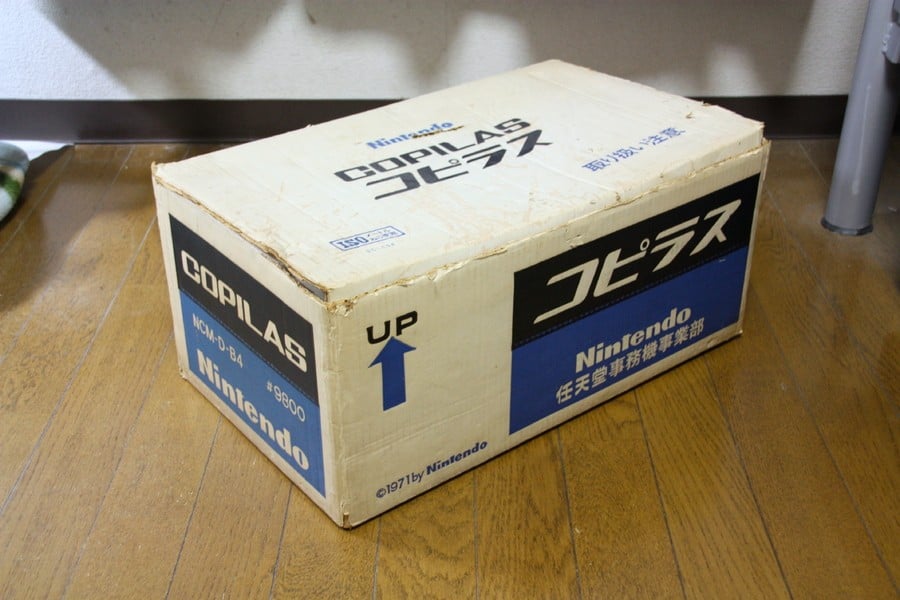 There's been a lot of chatter lately about obscure gaming hardware, mainly inspired by the discovery of the prototype SNES PlayStation. However, if you want a truly off-the-wall slice of Nintendo history, then you need look no further than the Copilas.
Produced in 1971 way before Nintendo had begun experimenting with video games, the Copilas was pretty low on entertainment value, unless the thought of copying documents gets you all hot under the collar. Sold for ¥9800, it was intended as a cheap way to create copies of office documents and its low price meant that the Japanese government bought many units and installed them in schools up and down the country.
According to the late, great Nintendo president Hiroshi Yamauchi, these machines were designed so they would break often and require a Nintendo engineer to fix them - thereby generating additional profits for the company in the long run. That might sound sneaky, but Yamauchi was famed for being quite calculating and wily, so it's not hard to believe.
You might assume that as these machines were supplied in large numbers to schools, they wouldn't be collectable today. However, that isn't the case - like so many office machines, the Copilas was disposed of when it was no longer useful, and as a result it's quite tricky to find one in good condition. The owner of the Toarcade recently purchased a boxed unit - that's the one you see in these photos - and considers it to be the "Holy Grail" of his Nintendo collection.
[source toarcade.wordpress.com]