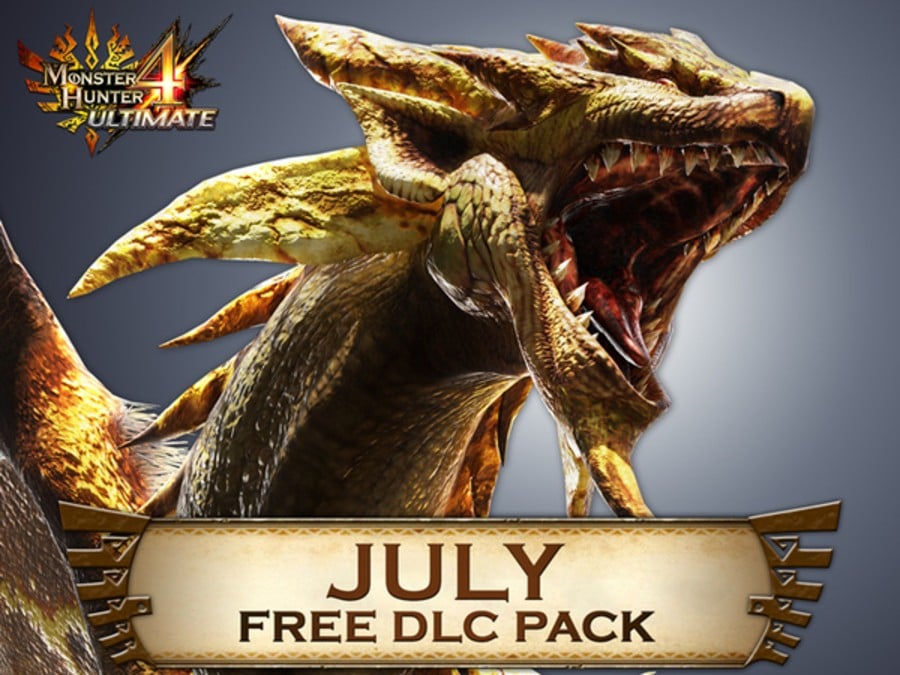 For its sheer volume of content its hard to look beyond Monster Hunter 4 Ultimate as a leading light on the 3DS. It's an experience catered to skilful, dedicated players, however, and the July batch of DLC is certainly full of challenges for fans and masters of the franchise.
There are no quirky crossovers this month beyond some Universal Studios Japan goodies, but various rewards will get established players excited - EX and powerful gear is up for grabs along with some challenges given by quest representatives from previous games. If previous DLC was designed to make all-comers smile, this month is a nod to those that have been playing and supporting the IP for a number of years.
Check out the video with the details below; will you be tackling this DLC when it arrives on 3rd and 17th July?