F-Zero fans have had little to cheer them in recent times, thought the barnstorming - but brief - showing of FAST Racing NEO on the Nintendo Treehouse broadcast during E3 was a positive; it's not F-Zero and has its own style, but it is super fast futuristic racing that's looking rather good.
Unfortunately, others trying to cash in on the continuing absence of F-Zero aren't doing quite so well. We've had readers get in touch about a Kickstarter campaign for Zero Gravity AX, a 'spiritual successor' to the F-Zero franchise, yet after heading over with excitement we've been left disappointed.
It promises much, with super-fast action and even a track-editor, with online play as the first stretch goal. The game will apparently come to every major platform in August 2016, including Wii U.
Unfortunately the campaign has made some notable errors, highlighted below: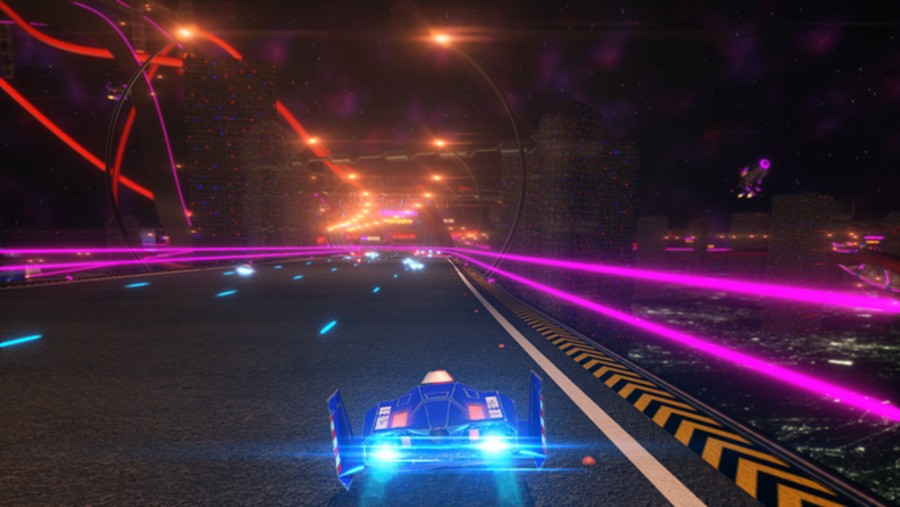 The image used in the pitch (above) is clearly a copy of the Blue Falcon, and the campaign has had to clarify that this will not be in the final game, for obvious reasons. It's claimed that the animated gifs utilising this are just from an early prototype.
There's no pitch video for the campaign, but rather a low-res logo gif in its place
The team doesn't introduce itself properly, simply stating its made up of "6 racing enthusiast gamers"; the account name that launched the page is just 'Dave'

The core goal is €115,000, rather high considering the issues highlighted above.
With around 28 days to go, at the time of writing, this campaign has raised just over €300. Based on the information on the page so far, this isn't the F-Zero game we've been waiting for, not by a long way.
Never mind, we do have FAST Racing NEO from Shin'en Multimedia on the way; if you haven't seen it in action check it out below in HD and at 60fps.