Prepare yourselves, amiibo collectors, we have retailer exclusives in North America. Oh, how we love them!
Ok, not really, they're not a particularly wonderful thing, but we do have information on two upcoming Super Smash Bros. figures that will be exclusives.
To get the bad news out of the way first, Best Buy has Dark Pit. Now, this is a retailer that still follows (as far as we're aware) the annoying process of putting pre-orders up at a random time and leaving collectors to rely on too much luck. Pre-orders aren't open yet and the figure is due on 31st July.
Slightly better news is that Amazon has Palutena. The retail giant has gone out of its way to make things easier, and if you want one you're well advised to click the 'email me' button on that product page (though it seems to be struggling at the moment) to get the heads up on availability for the 24th July arrival.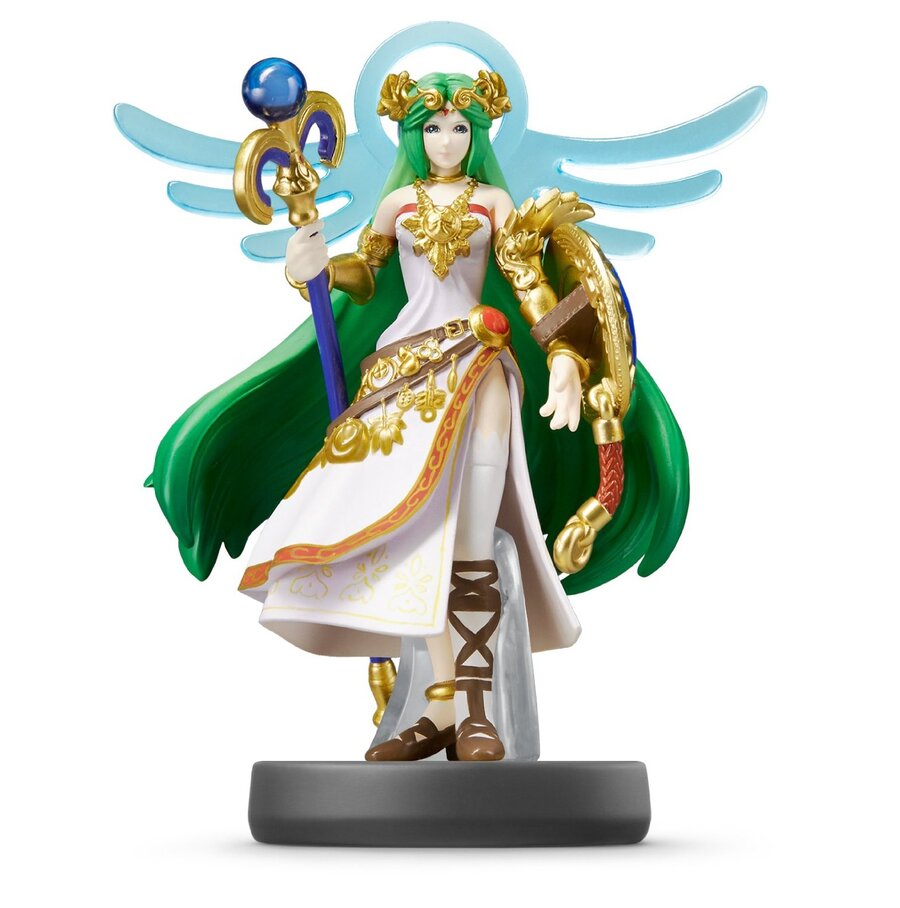 Over on Reddit, an Amazon staffer has outlined how the company will give collectors the best chance. Details are below and, to be fair, covers about as much as a retailer can do.
Okay, cat's out of the bag, Palutena's going to be an exclusive to Amazon. She comes out July 24th, and we're not doing pre-orders, so orders will go live at some point that day. If you want info on when they'll go live, sign up to be emailed on the product page (Although just like wave 4, I'll cross-post everything to reddit).

A few things to keep in mind, that we learned before wave 4:

1) We want to avoid resellers as much as possible, so she'll be limited to 1 per customer.
2) We're going to let everyone know when she'll go on sale ahead of time.
3) That time will be during "normal business hours" (No 2:30am releases).
4) We learned from wave 4 that the time "windows" aren't much different from just announcing a time, so I think that's what we'll be doing.
Also, we have a lot more stock than we've had of any other amiibo yet. I know we'll end up selling out, but I think it'll be closer to the Splatoon 3-pack or Charizard or something rather than Lucina/Robin in terms of how long they're available (~15 mins after available). If you show up on time, you should be able to get one.

...Our team is looking into the email me button not working. Rest assured that the same info will be available on Twitter and here, I'm going to make sure the details are as easy to find as possible.
So there you have it, North American amiibo fans. Are any of you planning to try and grab these?