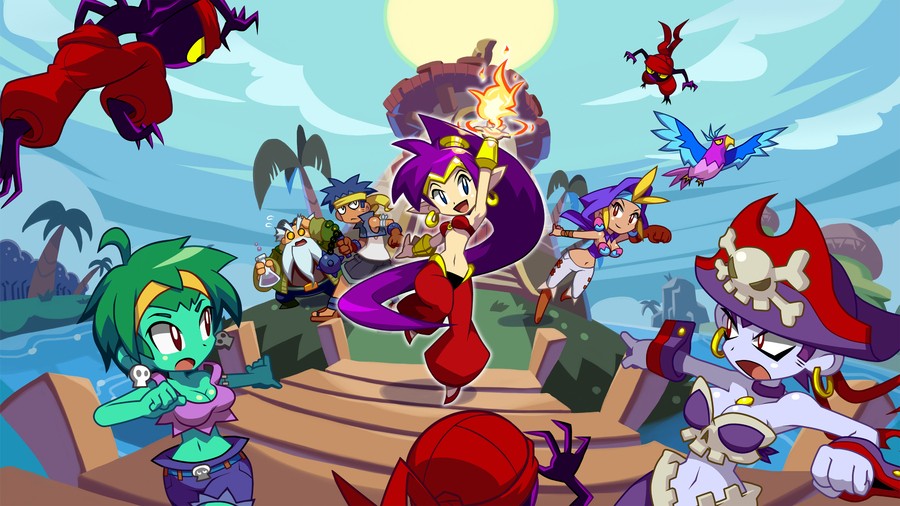 With E3 on the way next week, the talented folk at WayForward have belly danced past all the cacophony and released their E3 trailer for the upcoming Shantae: Half-Genie Hero. As the fourth game in the esteemed Shantae series, Half-Genie Hero marks the first cross-platform HD outing for the hair-whipping belly dancing half-genie. Thankfully the Wii U eShop made the cut, but that was never in doubt with WayForward at the helm.
We love a good 2D adventure-style platformer here at NLife Towers and this certainly looks the business. With lush hand-drawn animation, a host of colourful characters and rockin' tunes, this game certainly looks like one to watch out for.
This teaser video highlights brand new scenes from the 'E3 2015 Backer Build', which was distributed as a reward to early access backers of the game's crowdfunding campaign. Thanks to overwhelming fan support, the final game will feature multiple game modes with characters from the Shantae universe. You can play as the brain-crazed zombie Rottytops, the bird trainer Sky, the bumbling warrior Bolo, and the nefarious pirate Risky Boots.
While the release date is yet to be announced, we hope we won't have to wait too much longer to get our grubby mitts on this awesome looking game. Take a peep at the trailer below and let us know how you think it's shaping up with a comment.