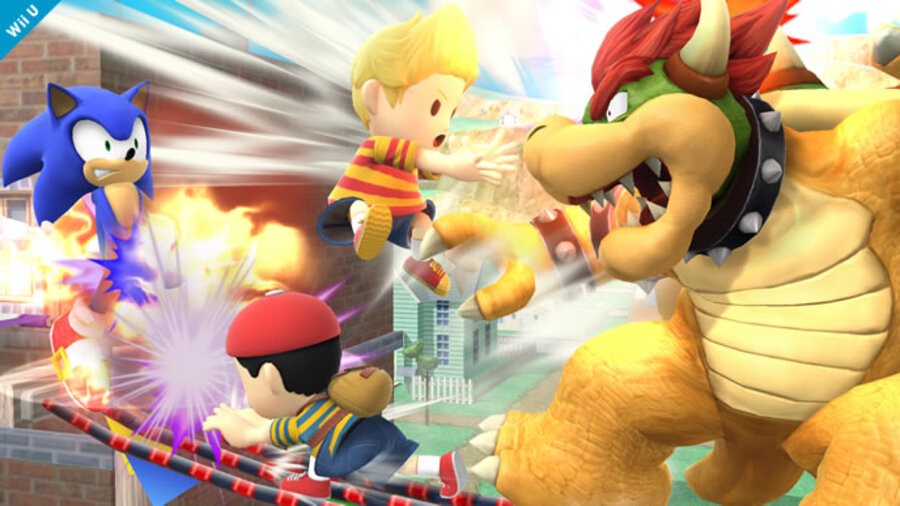 Nintendo has made clear before now that it would have some broadcasts running before this Sunday's Nintendo World Championships, and we can get excited as details on one such presentation have been revealed; this one's for Super Smash Bros. fans.
It's confirmed that a 'Special Video Presentation' from Masahiro Sakurai will be shared on Sunday 14th June at 7:40am Pacific / 10:40am Eastern / 3:40pm UK / 4:40pm CET. It's confirmed that we'll be given details on Lucas and more, with various content set to arrive on that date:
An update on June 14 brings new content to Super Smash Bros. for Wii U and Nintendo 3DS, including Lucas from Mother 3 as a playable character, a new Wii U Miiverse stage and Mii Fighter costumes inspired by Splatoon.
To celebrate this update, Masahiro Sakurai will host a special video presentation...
Those are announcements we already knew about, though hopefully there'll be a surprise or two thrown into this presentation as well.
It seems like a great way to get the E3 week started; we'll be hosting the stream and providing the usual live coverage here on Nintendo Life, of course.
Will you be tuning in?