Nintendo has wrapped up its Splatoon Direct, which provided over 30 minutes of details on the upcoming Wii U-exclusive shooter. One piece of information saved until the end was confirmation of Splatoon-themed Mii Fighter outfits for Super Smash Bros. on Wii U and Nintendo 3DS; their distribution may prove divisive.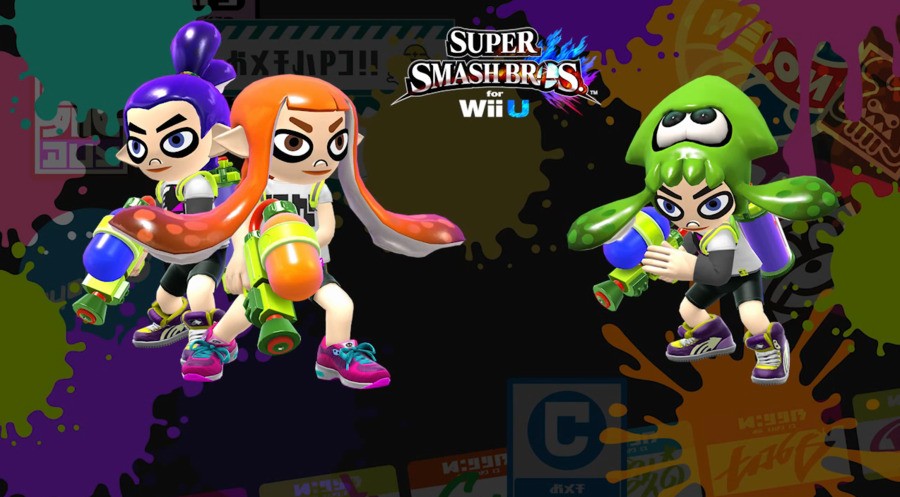 In the US (not North America as a whole, based on the press release) those that pre-order Splatoon with GameStop will receive both the boy and girl outfits - pictured above - as a free gift. Retailer exclusive pre-order bonuses aren't always universally popular.
These outfits were also announced for Europe, but without any distribution details as yet - whether they'll be free or paid DLC will no doubt emerge soon.
These outfits are due this Summer - will you be trying to get hold of them?