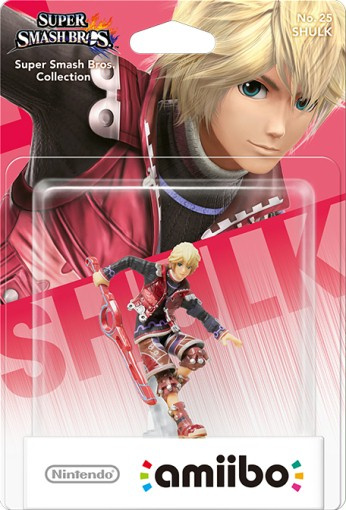 Nintendo of America and amiibo have a complicated relationship - the toy range is a commercial success, but has also fallen victim to stock issues in the region that frustrate plenty of dedicated fans. Entire websites and Twitter accounts are devoted to tracking stock and pre-order launch times as the scrabble for figures grinds on.
The big N in North America is aware of the problems, recently apologising and promising improvements in stock and communication. There's been some excited chatter for collectors, too, with a CPSIA Certificate of Compliance - amiibo hunting is full of such thrills - pointing to a restock for Shulk being on the way.
Digging into it - by which we mean searching Google - led us to an official Nintendo page of these certificates. These do matter, remember, as it was a leak of the Gold (and silver) Mario equivalent that confirmed the Mario Party 10 tie-in. It provides a handy way of tracking which figures have been re-manufactured since launch, too. Marth, who is promised for a re-stock this Summer, has an April certificate stating that some of the toys were manufactured in March.
A whole load of amiibo have certificates dated 1st May, all with listed manufacturing in April. Ignoring the Splatoon toys, six established figures had more units manufactured during April, suggesting that they're going to get topped up at retail. A few are crowd favourites that have had multiple manufacturing runs and one is likely to pique the interest of collectors - the six with recent listings are below.
Bowser (Super Mario range)
Toad
Mario (Super Mario range)
Mega Man
Shulk
Link
This is the first re-manufacture of Shulk for Nintendo of America, likewise with the Super Mario range Toad and Mario toys. The others have all had additional stock produced in previous months; out of the six Shulk is certainly the figure that'll likely be eagerly watched.
Of course, this doesn't necessarily mean that this stock is imminent. There's a hefty turnaround from manufacturing to store shelves, but this at least shows that Nintendo is actively topping up its stock every month.