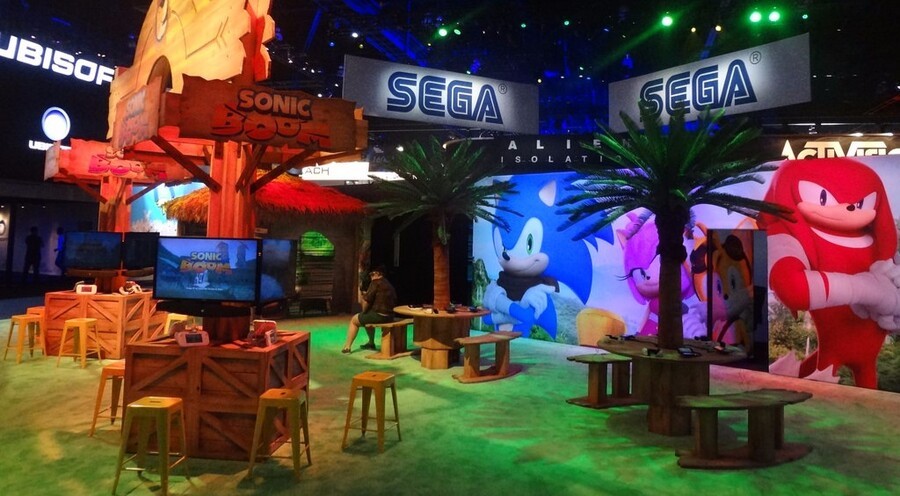 Sega recently offered 300 of its global staff voluntary retirement during a period of restructuring, prompting speculation about the company's future in the console arena.
The Japanese veteran has now delivered some more bad news - it won't have a booth at this year's E3. This was confirmed to Game Informer by a Sega representative:
Over the next months, SEGA of America will be focusing on the restructure and relocation to Southern California, and we have decided to not attend E3 with our own booth this year. With the majority of our bigger titles launching later in 2015/2016, particularly those from our AAA studios Relic Entertainment, Sports Interactive and Creative Assembly, we are concentrating our efforts for some of these major announcements after our relocation. Instead, we will be collaborating with our various business partners for this year's E3 show.
We may see Sega titles on the stands of its partners, then, but Sega itself won't be booking any space on the show floor.
This news is unlikely to impact Nintendo fans all that much as Sega doesn't have any big Wii U or 3DS titles to show off this year. Still, it's going to be strange to have an E3 without any significant presence from the publisher, which is currently gearing up to expand into the smartphone and PC gaming sectors.
Image credit: TSSZ News
[source gameinformer.com]