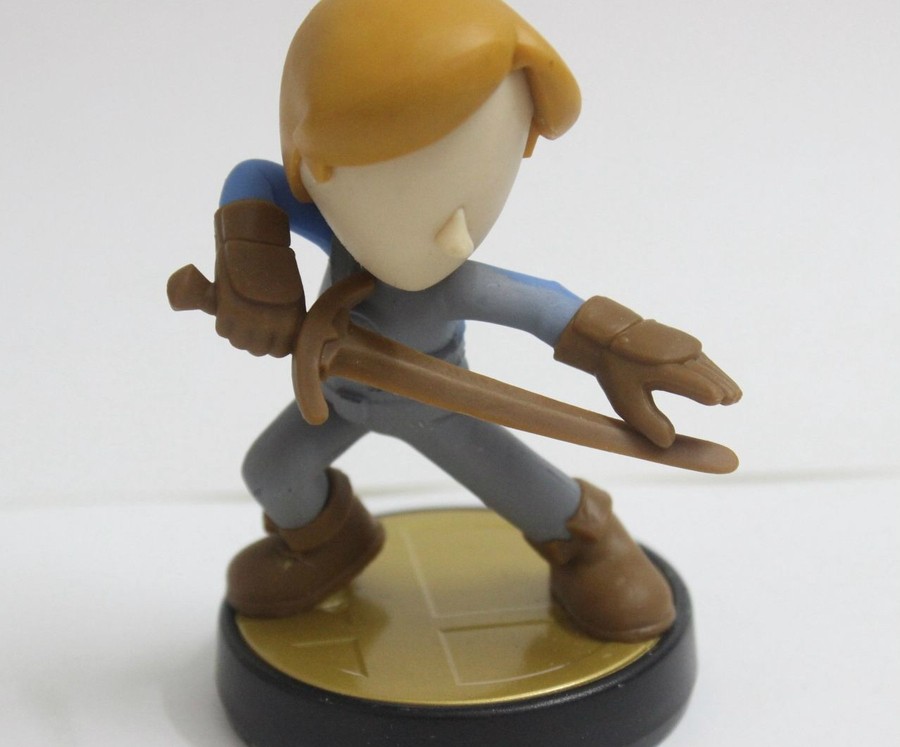 Nintendo's range of amiibo toys has been a runaway success, shifting over 10 million units worldwide. It's hard to conceive of a way in which Nintendo could make the range even more commercially viable - aside from actually, you know, having stock - but this particular rumour has us thinking.
An image has surfaced online of a supposed Mii Fighter amiibo prototype, based on the customisable characters from Super Smash Bros. for Wii U and 3DS. At the moment it's unknown if this is the real deal or not - Reddit is currently undecided - but the scope for this as a product is stunning.
Just imagine if you could create your own custom amiibo - with different hair, weapons and features - and use that in place of Mario, Link or Samus when it comes to NFC gaming action. People already have a strong bond with these inanimate lumps of hard-to-find plastic, but that connection would be amplified if the plastic actually looked like them.
There's every chance that this is a 3D-printed fake, but you never know. What do you think? As ever, we want to hear it, so don't forget to leave a comment below.
[source gonintendo.com]