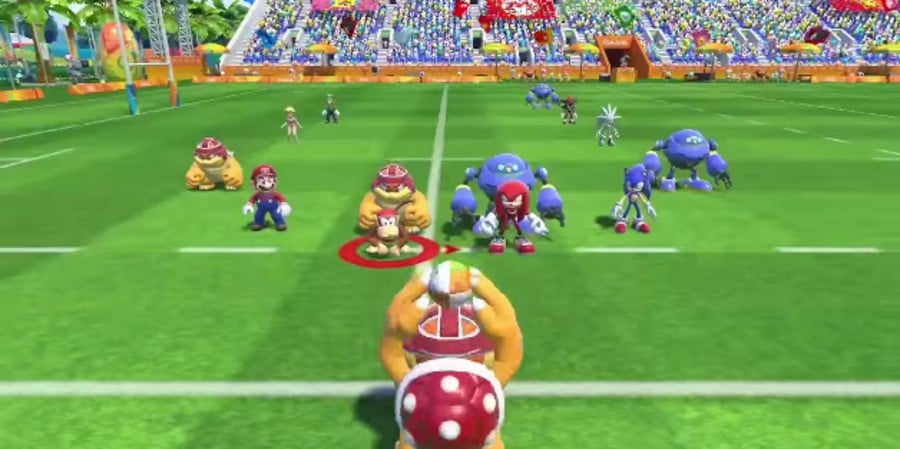 Whenever the summer or winter Olympics roll around there's a certain tradition for Nintendo fans - contemplating whether to pick up the latest Mario & Sonic release. A big deal when it first happened, we're now used to seeing the former enemies battling it out over a 100 meter sprint rather than in bizarre '90s commercials.
While Mario & Sonic at the Sochi 2014 Olympic Winter Games was only on Wii U, it was confirmed in today's Japanese Nintendo Direct that Mario & Sonic at the Rio 2016 Olympic Games will come to both Wii U and 3DS. It'll have the usual mix of sports, but notable additions include Rugby and Golf, while those yearning for a new Mario Strikers title can once again simply put up with the football / soccer option in this title.
The Direct only had a brief snippet of footage, but we at least know it's happening. It's part of the Olympic tradition and legacy to have these games, right?