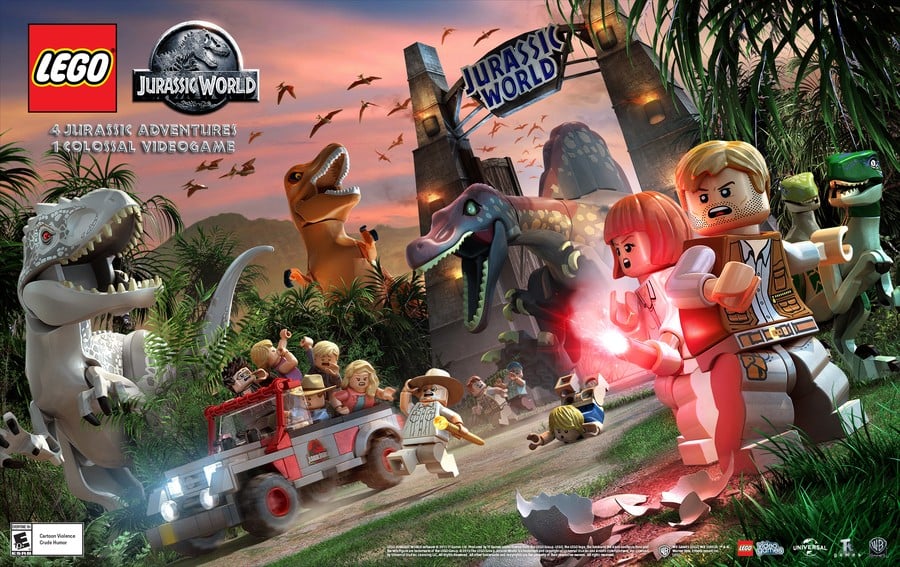 When in doubt, there are always LEGO games. The ever-present and lucrative series has taken in an impressive range of franchises and IPs, and the upcoming LEGO Jurassic World seems like a guaranteed hit with gamers of various ages. Incorporating all four movies - that includes Jurassic World of course - it'll push nostalgia and current-day buttons.
It is, of course, coming to both Wii U and 3DS, and we now have a release date. The game will arrive with the movie on 12th June in both North America and Europe. If you're in the US, meanwhile, there'll be some pre-order extras, detailed below:
GameStop – LEGO Dino Trap Mini Playset
Target – Dr. Wu Minifigure
Walmart – $10 Movie Cash Certificate
In the game you get to play as dinosaurs, it should be noted, and those dinosaurs can actually build LEGO.
You can see some of the madness in the new trailer below. Are you planning to pick this up on Wii U or 3DS?