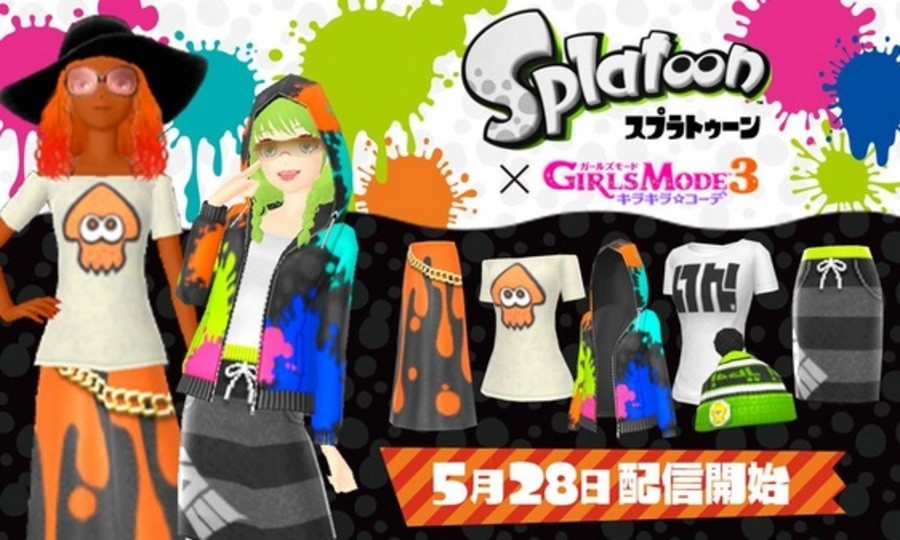 It appears the latest entry in the Girls Mode series (known locally as Style Savvy or New Style Boutique depending on where you live) will be borrowing outfits from the fashionably streetwise inklings featured in Splatoon.
With a large list of clothing and accessories already available in Girls Mode 3: Kira Kira Code, this latest cross-promotion by Nintendo extends the game's wardrobe with a colourful selection of offerings. There are Splatoon themed t-shirts, beanies, hoodies, and even dresses and skirts.
With hype for Nintendo's squid-shooter at an all time high prior to the big launch later this week, what do you make of this latest move by Nintendo to include Splatoon themed content in Girls Mode 3? Also let us know in the comments if you would like to see the latest entry in the Girls Mode series released locally.
[source nintendoeverything.com]