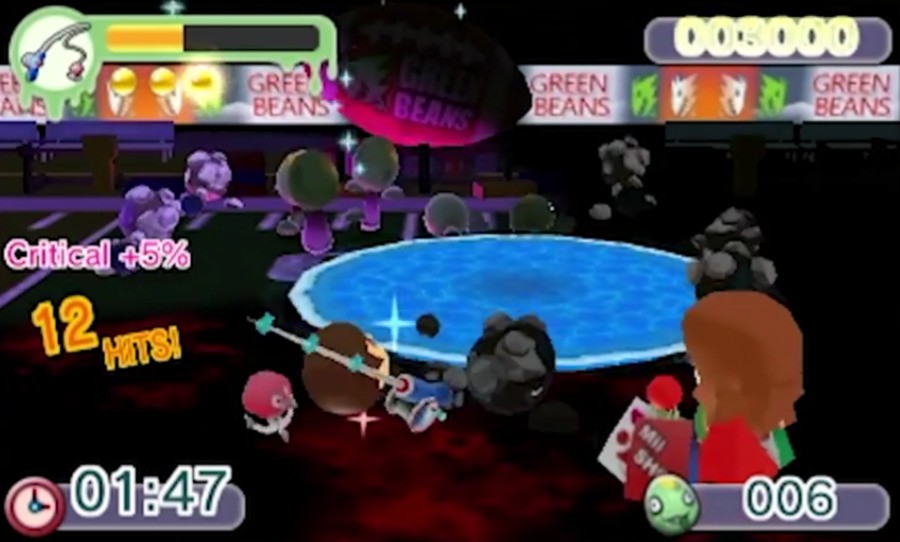 During today's Nintendo Direct it has been confirmed that two new StreetPass Mii Plaza games are being released.
Ultimate Angler (StreetPass Fishing in Europe) is, as the title suggests, a fishing-based title. You'll find 150 fishes and monsters contained within. Battleground Z (StreetPass Zombies in Europe) on the other hand is an action game where you defend the town of Hobbyville from a zombie invasion using 26 different weapons.
In addition to these two new games, there will also be a StreetPass Mii Plaza Premium mode to download. Using this, you can add additional information relating to your Mii, such as the date of your birthday. You can also store up to 100 close friends in a special "VIP" room.
These three additional pieces of content will cost $4.99 a piece, although it will be possible to buy Ultimate Angler and Battleground Z as a double pack for the reduced cost of $7.99.