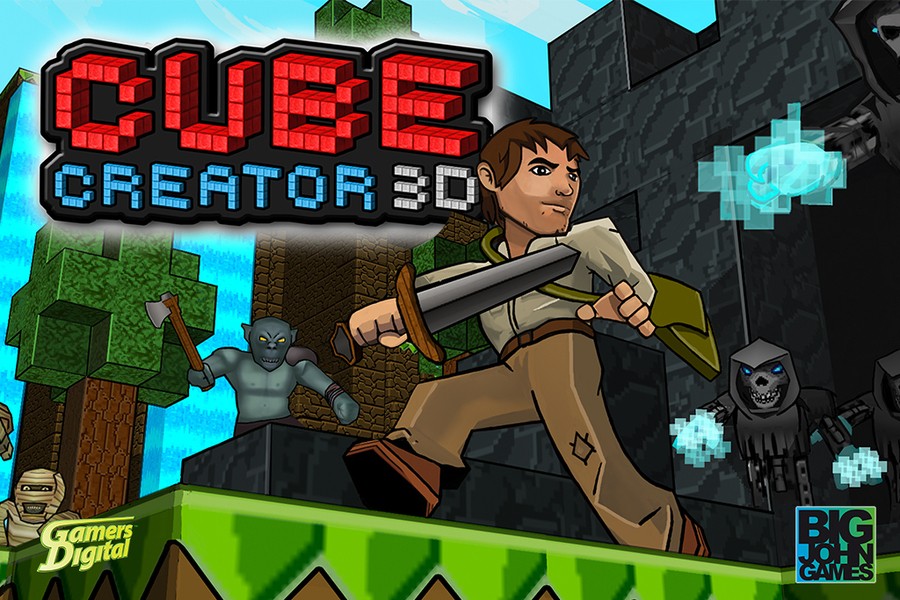 Nintendo systems may be lacking the selling power of Minecraft, but a number of developers have been endeavouring to fill the gap. The latest to throw their hats into the ring are collaborators Big John Games and Gamers Digital, with Cube Creator 3D - it's arriving on the eShop in North America this week (23rd April). It'll have a discount price at launch of $4.99, and after two weeks it'll go up to $7.99.
Cube Creator 3D aims to satisfy both camps in the world of Minecraft-style experiences - in Survival Mode you do the usual exploring, crafting and fighting to stay alive. Creation Mode will allow you to create your own worlds and share screens via Miiverse, with five environments to mess around with at launch and a promise of future updates. The game will support the Circle Pad Pro and New Nintendo 3DS / XL C-Stick, too.
How well all of this ambition will convert into the final experience on 3DS is, of course, the key question. Big John Games has stated that the demo has been downloaded over 260,000 times - 'worlds' created in this one's Creation Mode can be transferred to the full version, notably. There are clearly plenty of people curious about the title - how many of those actually buy it will be interesting to see.
Are any of you in North America tempted to pick this up in the Download Update this week?