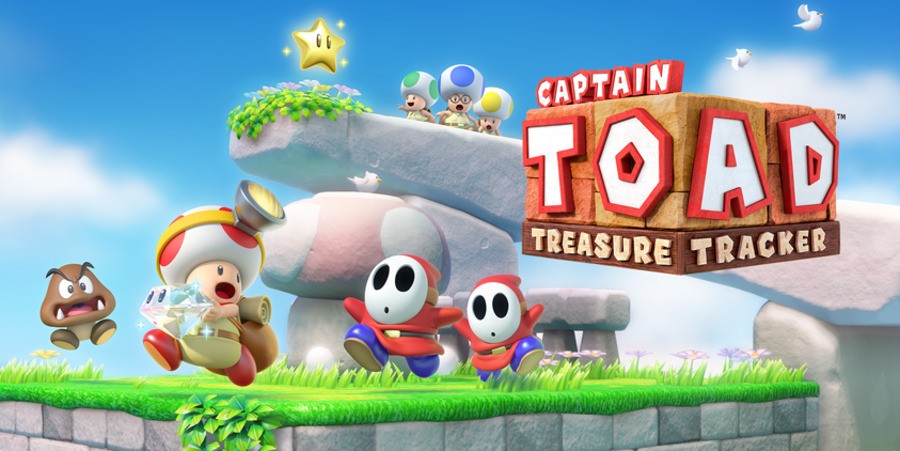 Captain Toad: Treasure Tracker was a perfect example of a "Budget AAA" title done right. For a cheaper price tag than the average Nintendo release, it expanded upon a unique, camera-centric puzzle mechanic with light platformer elements and offered up a creative, surprisingly content-heavy package. We awarded it an 8/10 in our review, primarily praising its charm and expanded focus on the GamePad. Although the game is more than complete in its current form, owners of particular amiibo will have a dash of extra content to look forward to next week.
Shinya Hiratake - the game's director - confirmed in an interview a while back that Captain Toad would be receiving amiibo support in a future update. While it had been previously confirmed that older amiibo would award players a 1-up mushroom for each, he didn't really go into specifics as to what the Super Mario range launching on 20th March would add, mysteriously saying that it would "open up extra tasks of finding pixel Toads in levels". Nintendo of Japan just posted a video showcasing the new feature and it offers a clearer picture of what this means.
Upon touching the amiibo to the GamePad, it seems that players will be dropped into a particular part of a level and given ten seconds to pan the camera around and find a pixel Toad hidden in the environment somewhere. Players will need to ensure that the pixel Toad is within the zoomed frame when the countdown reaches zero to complete the mini-game.
What do you think of this? Will you be taking advantage of this feature when the new range of amiibo launches? Share your thoughts in the comments below.
[source youtube.com]