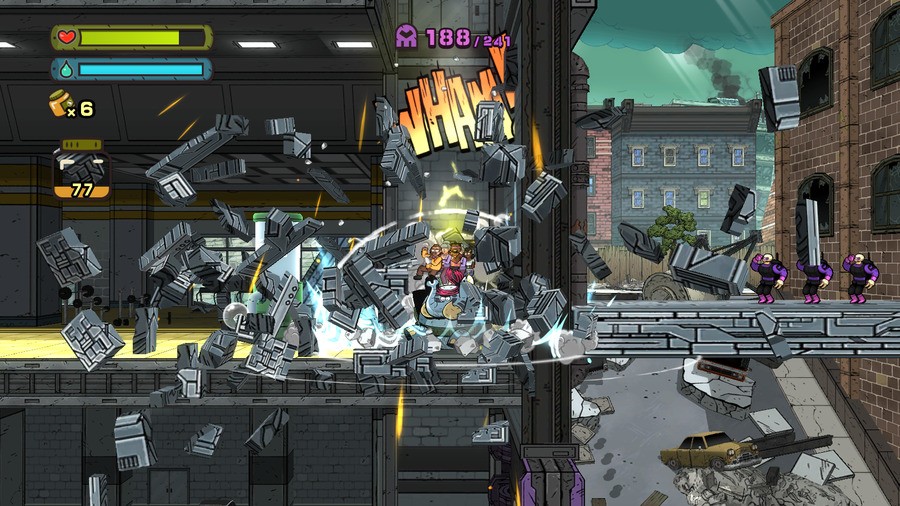 Last week we shared a tease that was sent out of a Sega and Game Freak collaboration, rather mischievously suggesting it could well be a smart device game, but expressing hope that the connections between the companies with Nintendo would give us decent odds of 3DS or Wii U support. That game has now been revealed as TEMBO THE BADASS ELEPHANT (the announcement specifically uses block capitals), and somewhat amazingly it's a download game coming to PC, PS4 and Xbox One, yet skipping Wii U.
This seems baffling on multiple levels - we have the aforementioned strong relationships of both companies with Nintendo, and then we have the fact that it's a relatively cute and manic 2D action platformer; that's a description that surely suits the Wii U eShop market. Both companies are familiar with Nintendo hardware, and the Sega press release even emphasizes Game Freak's most notable work on a franchise associated with Nintendo gaming.
Part Commando. All Elephant. TEMBO THE BADASS ELEPHANT is a larger than life, 2D side-scrolling action adventure from the creative geniuses behind the Pokémon games, coming in Summer 2015.
As you can see, this arrives in the Summer. It looks rather fun in the announcement trailer below, and we're certainly disappointed by the platform details here in Nintendo Life HQ. Check it out and let us know what you think.