When Nintendo fans hear the developer name Game Freak, they likely think of Pokémon; yet while that iconic brand is under the ownership of Nintendo, Game Freak itself is an independent company. Its continual focus is undoubtedly on the next mainline 'mon title, but the studio has also worked on other products.
HarmoKnight on the 3DS eShop, for example, was the product of an in-house process that encourages small teams to pitch ideas and, should they be approved, make smaller games. Solitiba was another product of this, and Game Freak has made games for a host of platforms, recently including smart devices.
There's now some buzz as a result of some outlets apparently being sent teaser postcards, one being RPG Site; these point to a Game Freak and Sega collaboration. As you can see below, there's some simple artwork and an 11th March date.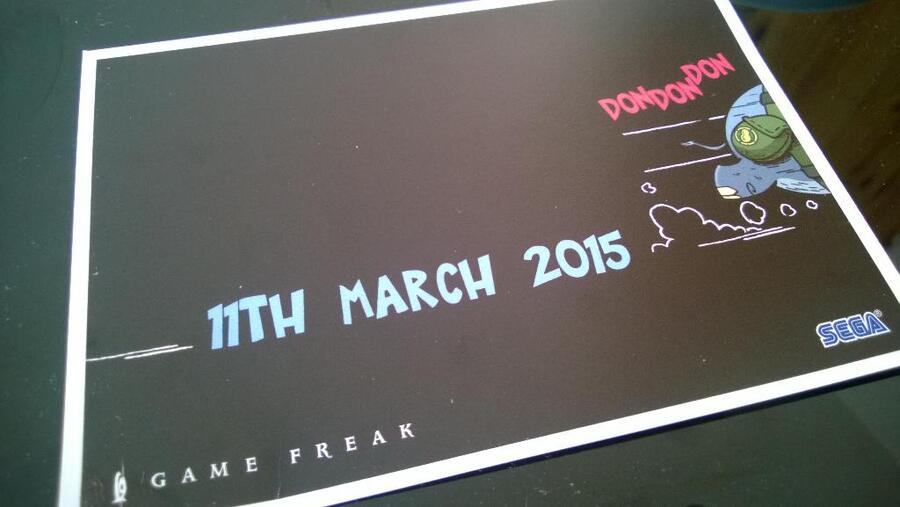 There's some reasonable betting that this could well be a smartphone game, with both companies recently producing titles for those platforms. You could easily make the case for other platforms, though, and if this is a relatively simple project we'd like to think that the 3DS could also be in the frame; right now it's all speculative.
In any case, it looks likely this'll be revealed in Japan next week. What do you think it is?
[source neogaf.com]