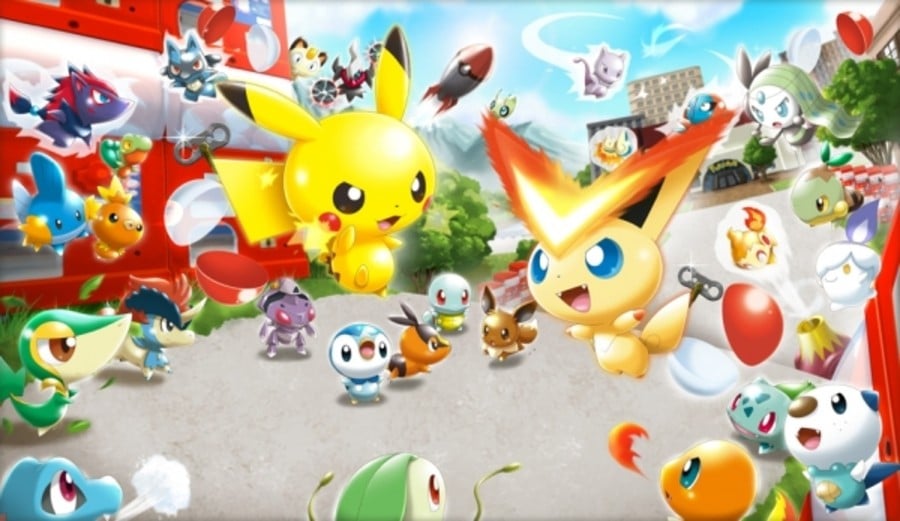 The Pokémon Rumble series is one of the Pokémon brand's more successful spin-offs. The whole thing is based around the premise of Pokémon toys coming to life and battling it out in arenas. Real-time beat 'em up gameplay keeps things fresh and interesting, though the games are admittedly fairly easy. Up till now, there have been three iterations spanning three different consoles, with the most recent entry being notable for being the debut of the Wii U's NFC capabilities, but it looks like a fourth is on the horizon.
The Australian Classification Board has just finished rating an unannounced game called Pokémon Rumble World. The game is listed as being made by Ambrella, the studio behind all of the other Pokémon Rumble games, so it's a pretty safe bet that this is legitimate. It was given a PG rating due to "Mild violence, online interactivity" which is interesting, as no entry in the series has had an online mode, yet.
Doubtless, we'll be hearing more information on this in the coming weeks and months, perhaps in the next Nintendo Direct. What do you think? Are you looking forward to another Pokémon Rumble? Share your thoughts in the comments below.
[source classification.gov.au]