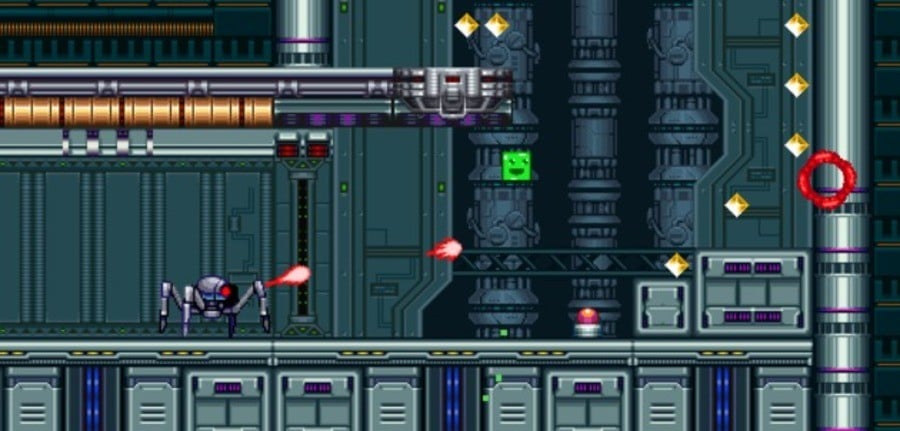 Late last year developer Super Icon Ltd re-affirmed that Life of Pixel is coming to the Wii U eShop. That was great news for fans of platformers and retro systems - this game has the neat hook of each level looking like it's from a different retro system, including Nintendo mainstays such as NES, SNES and Game Boy.
Yet a press release from the developer has provided an interesting insight into the title's struggles since release in 2014. With sales focused on PC and Linux it's endured long spells of poor sales, leading to tough financial circumstances for the three members of the studio.
From our own site, up until end of February 2015, we have sold 160 units since the launch on May 16th (all via the Humble Widget). Desura YTD up until the end of 2014 was a total of 18 units, with a revenue of £75....Life of Pixel launched on the Humble Store in October 2014, but the sales were much less than we had hoped; to-date we have only sold 181 units.
Indie Game Stand has seen 13 sales since launch in August 2014, with revenue of $90.87. We had also hoped to get Pixel onto GOG, but they turned us down – which was a little disappointing.

What can I say about those figures? Disappointing to say the least! None of us has been able to earn a living wage for several months now. Looking back, I think our expectations were to sell a few thousand units over the first year (not including Steam). If I recall I think we hoped to see at least 2,000 sales from the above outlets, but didn't expect more than 4,000.
The company also made little from a Groupee bundle, and due to that bundle giving away keys for the game it "felt like we had actually pirated our own game!"
Fortunes did pick up with the title being Greenlit for Steam, arriving on the service in October last year.
On October 22nd 2014, Life of Pixel launched on Steam. The community feedback was amazing, for the first time ever people were talking about PC Life of Pixel. It really was a wonderful experience; to talk to people who actually enjoy the game, to feel that there were players out they interested in Life of Pixel. It made everything seem worthwhile.
It also buoyed our spirits, and as such we got to work on a series of updates. We added additional Steam functionality with full controller support, Leaderboards, more Achievements, Trading Cards, and we implemented lots of user-reported requests and some bug fixes. The Steam Community were brilliant, so a huge thanks to them.

Sales figures on Steam were, I am happy to say, much higher than anywhere else. Compared to sales on Desura, for example, Steam numbers were amazing!

In the first month on sale, October, we sold 243 units – with revenues of $1178. In November we made 420 sales, with revenues of $1236.

We participated in the Steam Christmas sale, and as expected, December was our best month with 642 sales and revenues of $1602. Sales on Linux have performed better than we expected, so far we have seen 110 sales on Linux. The Linux community has been very supportive too.

2015 has taken a downward turn, with sales in January hitting 160 units and revenues of $521. February so far is even lower, with just 56 sales.
How have we done since release on Steam? We have made just over $4,500 in four months on Steam. Roughly speaking, we then have about $300 per month of expenses and payments to make, and the remainder is split between the team.

So that's $4,500, less expenses and payments of $1,200 (4 X $300), which leaves about $3,300 earnings for the team.

The grand total of units sold across all platforms is 1893. This is far less than we hoped, and comes very far short of sustaining the team and funding future development. Steam is far and away the best performing storefront for us.
A recurring theme throughout this update is that the team has struggled to gain attention for Life of Pixel, achieving little traction with the general press. This certainly seems a pity, as it looks like a charming, clever title.
As for the Wii U version, it's been submitted for Lotcheck approval - it may not be too far away.
It's clearly been a tough and fairly disappointing period for Super Icon Ltd. You can see a trailer below - do you think this'll be a success on the Wii U eShop?