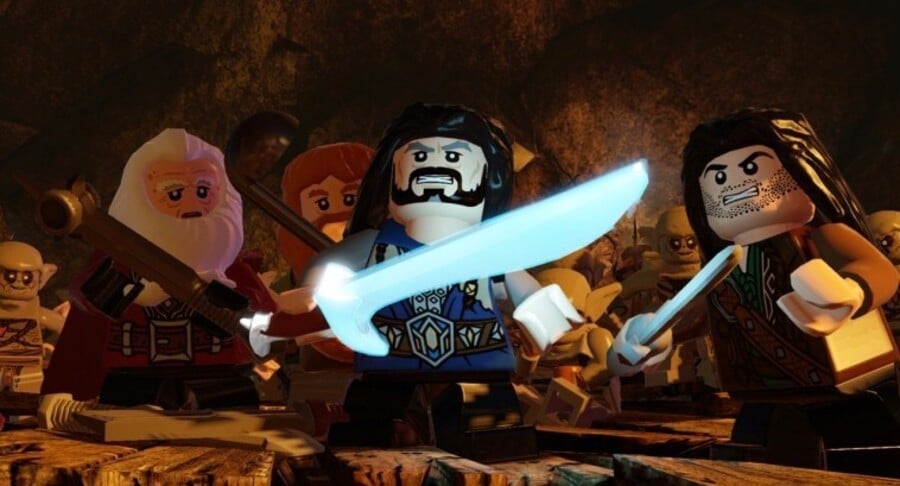 LEGO The Hobbit was a peculiar release, as unlike a number of its licensed contemporaries it didn't tell the whole story. Released mid-way through the film trilogy's arrival in cinemas, it covered events for the first two movies only, ending with a 'to be continued' message.
The understanding was that DLC would be released to cover the final film, The Battle of the Five Armies, though there was then speculation there'd be a standalone release. Of course, that final film has passed by with no sign of extra content, and Warner Bros. has now put fans out of their misery by confirming that no expansions are now planned.
The following statement was given to GameSpot:
The LEGO The Hobbit videogame gives LEGO and Middle-earth fans a fun, new way to experience the legendary adventures of Bilbo and company as told in the first two films of Peter Jackson's The Hobbit trilogy. The game provides an excellent set-up for the concluding chapter of Peter Jackson's film, The Hobbit: The Battle of Five Armies. There are no plans to develop DLC based on the final film of the trilogy.
Either this decision was taken some time ago, or there were issues with development that prompted a final, more recent decision. Considering the fact that these LEGO games are developed so quickly and with well established formulas, we'd suggest the former is more likely.
It's disappointing news for fans of the game - were you hoping to finish the trilogy on Wii U or 3DS?
[source gamespot.com]