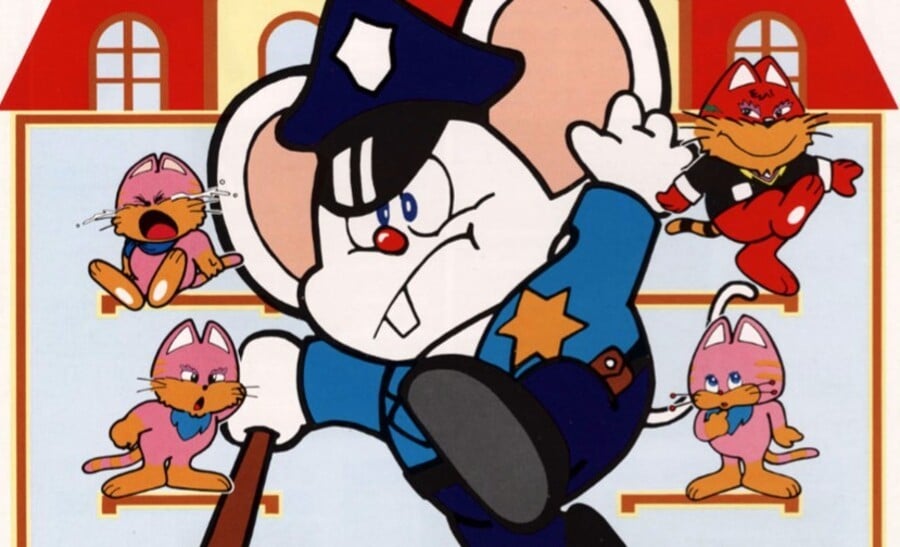 Update: Bandai Namco has been in touch to clarify some of the information detailed in this news item. The company's official, unedited response is as follows:
We would like to provide some clarification pertaining to a recent BANDAI NAMCO Entertainment Inc. announcement from our Japan HQ regarding the opening of the company's classic IP catalog for new game development on Mobile, Browser, and Network Devices.

This project will be initially implemented for Japan only. The goal of the project is to inspire the creativity and imagination of the Japanese game development community while leveraging the strengths and popularity of BANDAI NAMCO Entertainment's classic IPs. In order to foster this creativity, the approvals process and supervision placed upon game concepts will be streamlined and made simpler, but in no way has it been entirely eliminated. Additionally, any new games that stem from this program will only be made available for Japanese domestic consumers.
The list of classic IPs being made available in this programs are as follows:

.Adventure of Valkyrie (Original title is "Walkure no Boken" in Japanese language.)
•Battle City
•DigDug
•Dragon Buster
•Galaga
•Galaxian
•The Genji and THE Heike Clans (Original title is "Genpei Toma Den" in Japanese language.)
•Mappy
•PAC-MAN
•Youkai Douchu Ki (in Japanese language.)
•Sky Kid
•Star Luster
•The Tower of Druaga
•Tower of Babel
•Wagan Land (in Japanese language.)
•Wonder-Momo
•Xevious
---
Original Story: Bandai Namco has announced that it will be allowing greater access to its back catalogue of classics titles under a new "open project" initiative.
Unlike typical licencing agreements, "domestic creators" will be able to use Bandai Namco characters without any supervision, although a review of the project will still be required.
The program begins in April, and the 17 games are:
Pac-Man
Galaxian
Xevious
Mappy
Galaga
DigDug
The Tower of Druaga
Battle City
Star Luster
Tower of Babel
Adventure of Valkyrie
Sky Kid
Dragon Buster
Shadow Land
Genpei Toma Den
Wonder Momo
Wagan Land
It's likely that this will result in a lot of new smartphone titles showcasing Bandai Namco characters, but there's the chance that we could see more games coming to the Wii U and 3DS, too. More details are expected to surface soon.
[source gematsu.com, via bandainamcogames.co.jp]