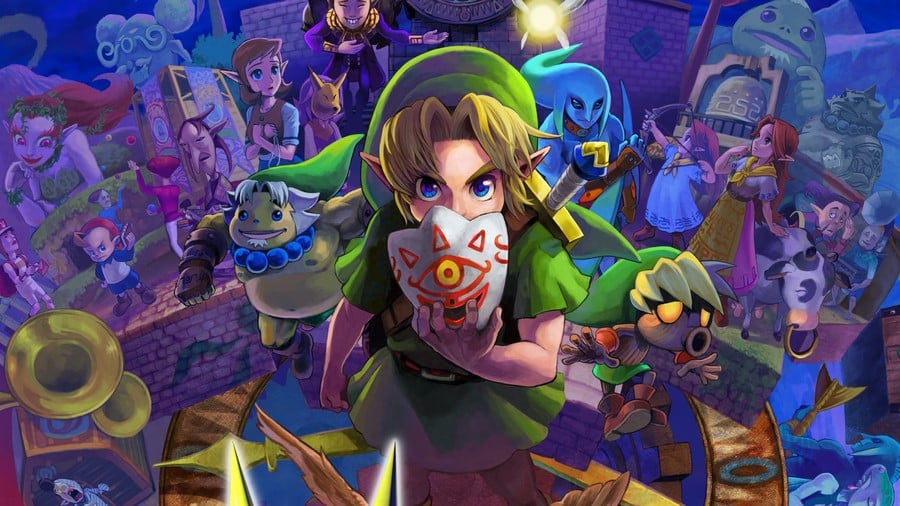 Joining the New Nintendo 3DS as notable releases on 13th February - in North America and Europe - were The Legend of Zelda: Majora's Mask 3D and Monster Hunter 4 Ultimate, both very different titles seeking to deliver big sales for their respective franchises. The UK chart results - as a small example - were certainly positive, and Nintendo's now issued early sales data to show impressive numbers and, perhaps more importantly, stronger performance than their immediate predecessors.
Helped along by the buzz around new hardware and bundles, the graph below shows how these titles performed in their launch weekend in comparison to The Legend of Zelda: A Link Between Worlds and Monster Hunter 3 Ultimate. Though US figures for Monster Hunter 4 Ultimate aren't formally available, Capcom has stated that it's selling "more than three times as fast as Monster Hunter 3 Ultimate in quick estimation".
In a point that amused us a little here at Nintendo Life, Satoru Iwata once again referenced his "Same-Generation Hypothesis between the users of Super Smash Bros. and Pokémon Ruby/Sapphire" as likely playing a role in Majora's Mask 3D selling so well. The theory is sound - gamers that played the original entries as children are now working adults with disposable income, and will be drawn to the games as result - but the slightly exaggerated language of "Same-Generation Hypothesis" is one of our favourite phrases from Satoru Iwata in the last 12 months.
Are you surprised to see these new entries out-performing their predecessors, and how much of that do you think is down to bundles and buzz from the New Nintendo 3DS? Share your thoughts on that and the Same-Generation Hypothesis below.
[source nintendo.co.jp]