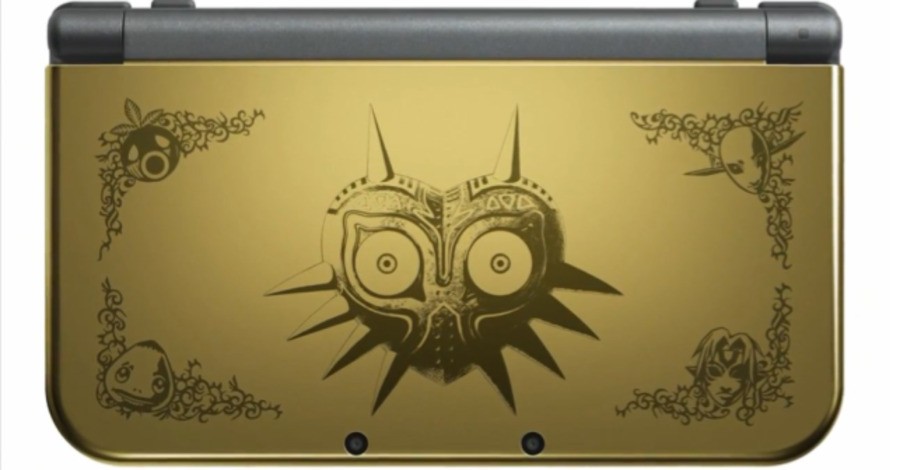 When the New Nintendo 3DS and XL launched on 13th February in Europe and North America, it's fair to say that the Majora's Mask limited edition model was the hardest to find. Pre-orders sold-out rapidly and they fetched a pretty price on eBay, with many having to opt for alternative models. GameStop Italy, however, seems to be indicating that a fresh batch of stock is on the way.
This product page has opened pre-orders for the limited edition model, providing a release date of 27th March; that certainly indicates that demand may be met with a re-stock. At the time of writing, however, only this store has opened orders in a listing - GameStop in the US and UK is still listing this model as sold out, and the Official Nintendo UK store is doing likewise. There's always a possibility that GameStop Italy has posted this in error and will retract the listing and cancel pre-orders, or it's perhaps jumped the gun on stock that it expects in around a month's time.
We shall see, but if you're still desperate to grab a Majora's Mask New Nintendo 3DS XL, it may be worth keeping an eye on retailer's websites in the coming days.
Thanks to Benson for the heads up.