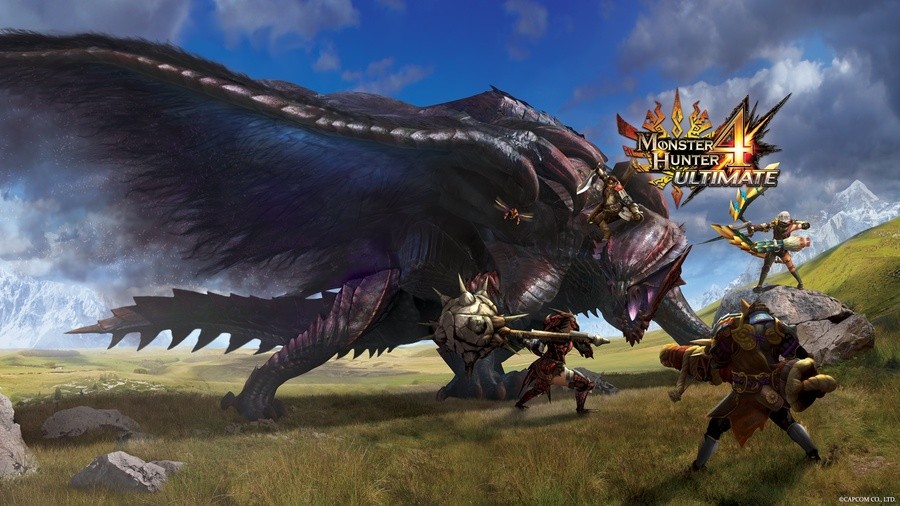 The highly anticipated Monster Hunter 4 Ultimate is finally here, and to celebrate its launch Capcom has included some free DLC to help hunters get started off right.
Rather unimaginatively called "The Starter Pack", it's a veritable cornucopia of loot with one "surprise" thrown in at the end. The contents are as follows:
Mega Potion x50
Honey x30
Mega Dash Juice x15
Well-done Steak x30
Max Potion x10
Lifepowder x20
Ancient Potion x5
Flash Bomb x30
Sonic Bomb x30
Pitfall Trap x15
Shock Trap x15
Super Mushroom x6
The commodities on this list are either simple to make or easy to find, but nonetheless this should help cut back on grinding a bit so hunters can focus on the more enjoyable task of hunting down the terrifying creatures. The "Super Mushroom" items can be taken to the smithy after making a bit of progress and he'll craft either a Mario or Luigi outfit for your Palico (cat companion) and an Invincible Hammer to match his new outfit. Be sure to note you only have enough materials to craft one of these outfits; a DLC quest due in the future will provide the items needed for the other outfit.
To get the Starter Pack, you must first make sure you've created a hunter in the game. Then download the patch from the eShop, go to your house in the game, talk to the Housekeeper, and look under "Downloadable Content" to receive your supplies.
Will you be picking up Monster Hunter 4 Ultimate? Are you glad Capcom is giving players an early boost? Sound off in the comments below.
[source capcom-unity.com]