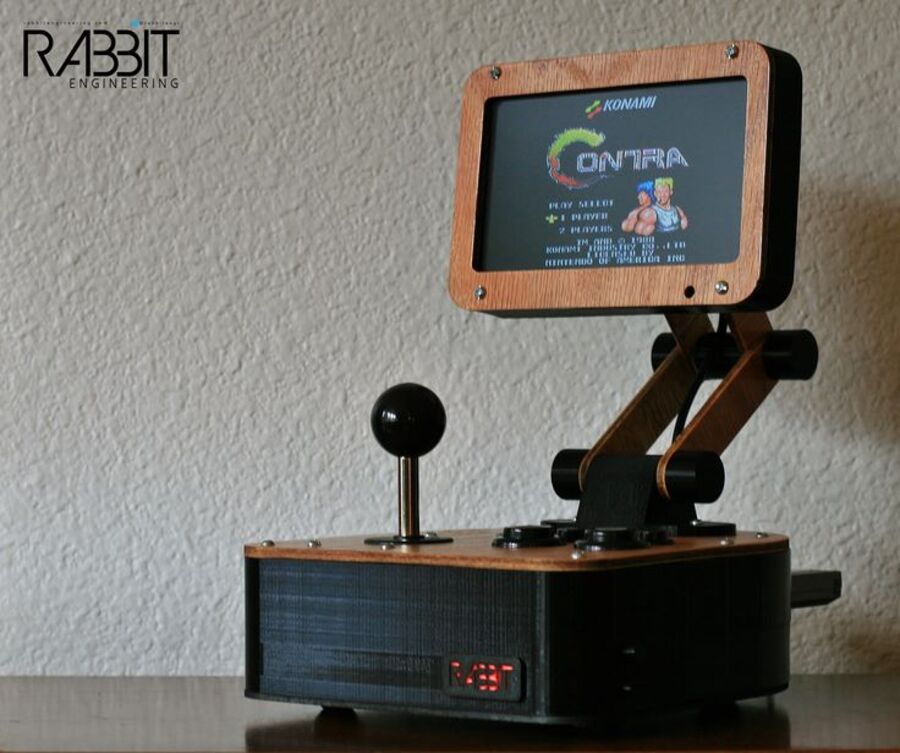 Hardware mods for retro systems are rather common, so those seeking a stylish or convenient option for playing their old NES games aren't short of options. Not many are quite as impressive as the Model G1 from Rabbit Engineering, though, which features arcade-style inputs, a standalone screen and a wooden finish.
Made to order, this is actually not the most outrageously priced hardware mod you'll see, coming in at $199 / €180.40 / £135.25 with worldwide shipping from its Etsy page. These are made to order, too.
There are some downsides; this unit makes use of Retron emulation technology, so while you do need to own the cartridge to play it ultimately rips the ROM from the cart - temporarily - for your play session. This is admitted in a making of article, and a giveaway for this is also in a list of games that may not be reliably compatible; sadly the rather brilliant Castlevania III: Dracula's Curse and Battletoads are among those affected.
It's a lovely bit of hardware though, and you can learn more about its back-story on the official Rabbit Engineering website.
[source etsy.com, via gonintendo.com, rabbitengineering.com]