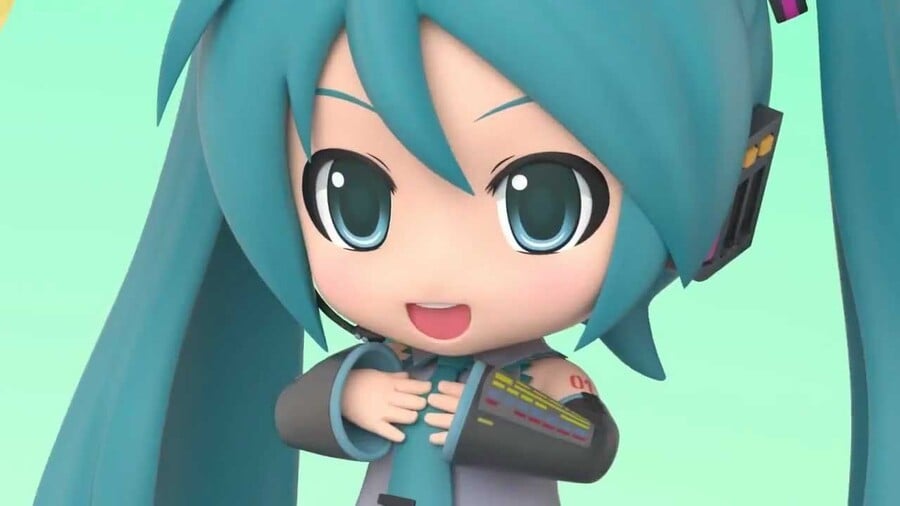 Last year, Sega confirmed that it was brining the phenomenally successful 3DS title Hatsune Miku: Project Mirai 2 to the west as Hatsune Miku: Project MIRAI Remix.
Yesterday, the company revealed the final launch dates for this game, as well as a slightly revised title: Hatsune Miku: Project Mirai DX. The title will launch in North America on the 26th May, with the European release coming a few days later on the 29th. The title will be available as both a physical game and as an eShop digital download.
Here's some more info from the official press release:
Hatsune Miku: Project Mirai DX features forty-eight full length versions of fan-favorite songs with multiple game modes and play styles. Game modes include both "Touch Mode" and "Button Mode", each featuring multiple levels of difficulty and a wealth of customization options. Players are able to adjust difficulty via challenge and support items, change timing indicators and target icons, and swap out vocals in certain songs. Further, players can watch their favorite videos and add scrolling commentary in the Mirai Theater, create unique dance routines in the Dance Studio, and compose their own song phrases in My Tune. The game also features customizable Player Cards which can be shared with the community over StreetPass™ and kept current via SpotPass.
The Vocaloid franchise has shifted more than 2.5 million copies in Japan across a wide range of systems. The character was created in 2007 by Crypton Future Media, and Sega's games are produced under license.
Are you looking forward to playing this unique music title? Sound off by posting a comment.