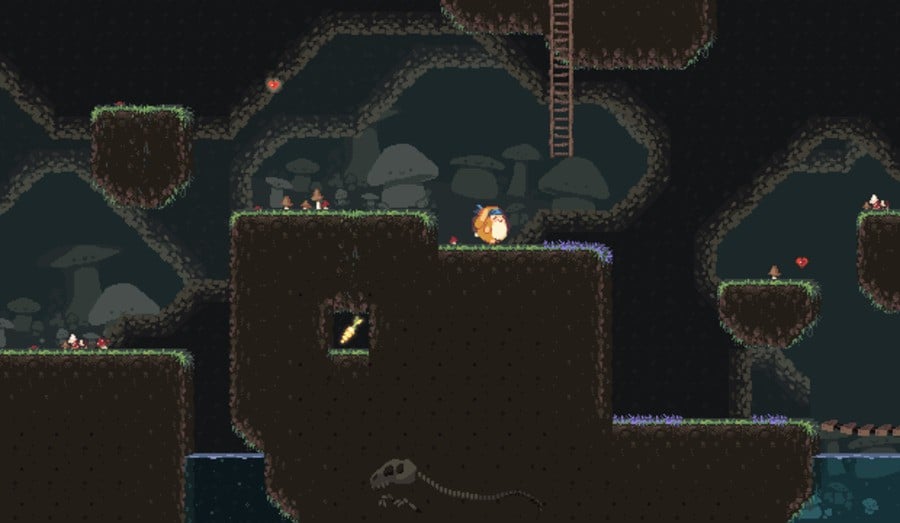 Kickstarter can be a rather fickle beast. With a veritable sea of pending projects at any one time, making a particular endeavour stand out from the pack can be difficult; especially given the limited budgets and expertise that many aspiring developers have to work with. While there are many great success stories, such as Shovel Knight, that go on to prominence and greatness, there are also those that fall short and fail to gain substantial traction. Unfortunately, one such casualty was Holobunnies.
Holobunnies was an aspiring "side-scrolling exploration-based action game" that looked like a bizarre mixture of Cave Story and Super Meat Boy. The story centred around a group of bunnies entering a cave called "The Pandemonium" in search of the eyes that monsters stole from their pets. It's a rather strange setup, we'll admit, but it looked ironically cute. The main game would've been a 2D pixel-style platformer where one could play as four different bunnies, each with unique abilities, and explore an interconnected overworld comprised of six different worlds. Featuring collectables, upgradable gear and multiplayer, it looked like a quality, quirky adventure for the Wii U.
Sadly, the Holobunnies campaign ended at $7000, less than half of the $15,000 goal. Not one to accept defeat, developer q-bit games has said that the current plan is that it'll instead become a board game. However, a new Kickstarter for the original game could possibly resurface with a lower goal, if there was enough interest.
The pitch video is included below. Would you have funded this if you had known about it? Would you fund the new Kickstarter, if one appeared? Let us know in the comments below.
Thanks to Ryan Millar for the tip!
[source twitter.com, via kickstarter.com, nintendoeverything.com]