With two waves of amiibo toys available in stores and a number of compatible games out in the wild, we perhaps need an infographic to clarify which figures work with what game. Well, it's not that complicated yet, but we do like a good infographic regardless.
Below is an effort from amiibo fan MoldyClay 64, which is his second version; it was posted as 2014 drew to a close. It covers the obvious contenders that Western gamers know about, but also the 3DS games in Japan that boast amiibo support - One Piece: Super Grand Battle! X and Ace Combat: Assault Horizon Legacy; the amiibo functionality on these latter two games is, at this stage, limited to the New Nintendo 3DS with its integrated NFC reader.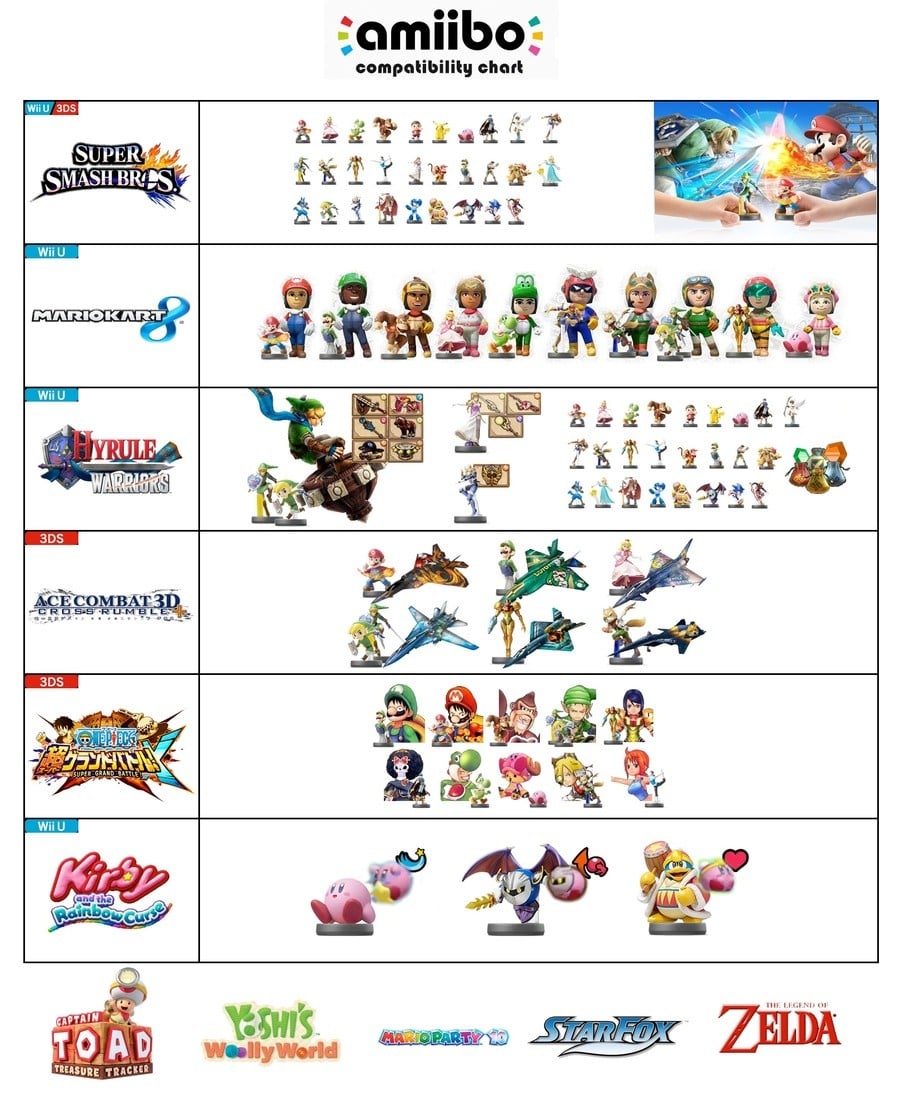 Although only Super Smash Bros. for Wii U supports read and write functionality at this time, this shows us how the implementation of the toys is - slowly and surely - growing.
Are you still enjoying your amiibo, or waiting for more game support and features? Let us know.
Thanks to Lord Conrad for the heads up.
[source twitter.com]