While January 2014 became entwined in fluctuating share prices and worrying financial results, Nintendo has shown its intent to kick off 2015 in a far more positive light. The year's first Nintendo Direct will be broadcast on 14th January at 6am Pacific / 9am Eastern / 2pm UK / 3pm CET, confirming a focus on Spring releases for both the Wii U and 3DS.
Of course, there's scope to tease or reveal one or two features beyond that window - as we've seen in past broadcasts - while there are also a lot of games and products due in the first half of the year that could benefit from release dates and details. This Direct gives Nintendo a major opportunity to set itself up for 2015 with strong momentum, building on some important work from 2014.
We've decided to bring together five key reveals that we hope to see; all have a reasonable chance of being included, and we've tried to stick to the Spring window that Nintendo's set.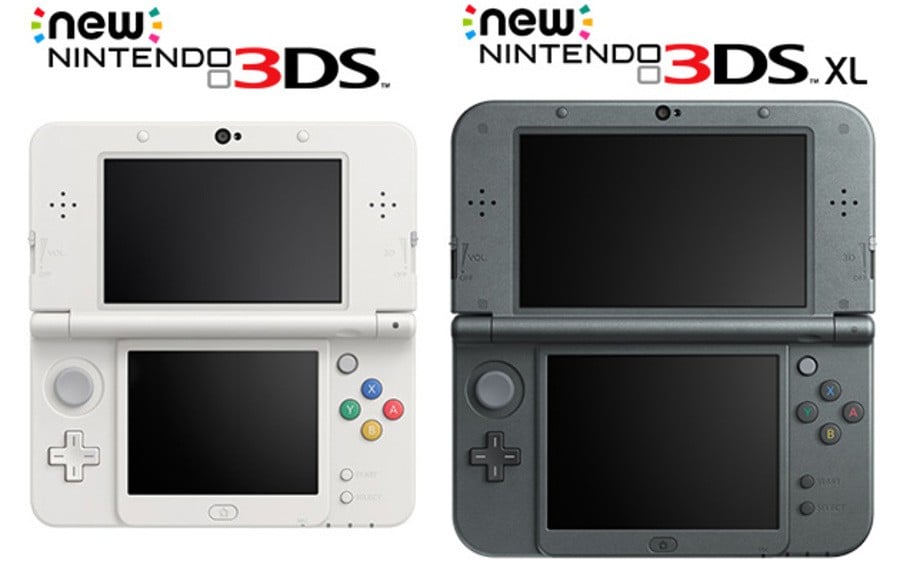 New Nintendo 3DS Release Date and Details
This seems inevitable, while there are rumours swirling around of a potential release on 13th February. That seems reasonable and it's undoubtedly close, with the Ambassador Bundle in Europe and pre-order pages starting to appear around the web. The announcement is certainly coming.
We've already seen pricing, too, courtesy of GameStop Italy, which ties into the trend in Japan that the New Nintendo 3DS will step into the price bands of the original designs. That would be the smart move, and while pricing won't be given in the European Direct - it never is - we certainly hope to see details pinned down for North America. Clarity is everything here, especially after a poor period in the Holidays when Nintendo gave non-statements surrounding stock and availability - it needs to be clear if stock will be limited, and we need to know when the hardware will be up for pre-order and from what retailers.
A repeat of amiibo-style issues or the shenanigans of a handful of limited edition Majora's Mask 3D disappearing within minutes in North America must be avoided. Considering the delay between the Japanese / Australian release and its appearance in the West, and the need to sell a lot of units to boost end of year financials, we hope Nintendo has its stock ready to go.
The Legend of Zelda: Majora's Mask Release Date and Details
We're homing in on The Legend of Zelda: Majora's Mask 3D here, but special mentions are also due to Code Name S.T.E.A.M in Europe - the date is already pinned down in North America, but is just 'May' in the EU - and Monster Hunter 4 Ultimate, the latter of which is waiting for its release date in the West. We'd be very surprised if the opportunity isn't taken to confirm the arrival of Capcom's behemoth.
Back to Majora's Mask 3D, however, and we anticipate this to be prominent. Little has been said about this release beyond snippets, nudges and winks, so it's likely to be introduced more clearly. Tying into the New Nintendo 3DS entry above, we're also curious to see how previous teases of unique gameplay or features in the upcoming hardware will actually pan out. Naturally we expect Nintendo to be relatively cautious in segregating its userbase, but we're at that stage in the 3DS lifecycle where even games like Super Smash Bros. for Nintendo 3DS only have in-game Miiverse access on the latest hardware.
Beyond that we hope for a firm release date, and it'll be interesting to see whether it matches up with the New Nintendo 3DS launch. In an ideal world Nintendo of America will also promise additional stock of the limited edition, as its rapid disappearance simply confirms that supply was nowhere near demand, even by special edition standards. Ultimately, however, the release date will go onto many calendars as a hugely exciting day for 3DS owners.
Wii U Release Dates
This applies to a few key releases scheduled for the first half of 2015. We should bear in mind that Kirby and the Rainbow Curse has already been dated for 13th February in North America, though Europe is bizarrely down for the second half of the year.
So, what titles are we talking about? Nintendo's schedule update following its final financial report of 2014 listed key titles for the first half of 2015; Project Giant Robot was one of them, but we're focused on three major retail titles. First up is Splatoon, Nintendo's own take on arena-based multiplayer shooting that really caught the imagination during E3 2014. Either a date or a narrowed release window would be welcome, while fresh footage and a showcase of the single player mode would also flesh out the overall picture.
Then there's Mario Maker, which is clearly a priority for Nintendo following its choice as a focus during the company's appearance at The Game Awards late last year. One way or another quite a lot has been revealed around this, in terms of the user interface and various skins that can be used, though a demonstration of the promised online sharing would be particularly interesting.
Finally we have Yoshi's Woolly World, which we hope isn't lost or forgotten about in the face of other Wii U and 3DS news. Stylistically a follow up to Kirby's Epic Yarn, we've enjoyed demo time with Yoshi's latest title. Incorporating all of those mechanics we'd come to expect, with fun co-op and some clever environmental puzzles, this deserves some attention. A release date for this would be something to celebrate.
Information on amiibo Stock, Waves and Additional Game Support
First of all, Nintendo made a mess of amiibo stock during the festive period, so some sort of 'please understand' acknowledgement and clarification of which toys are common - and otherwise - would be welcome. We're not particularly confident that this will happen, but our fingers are crossed.
Moving onto happier topics, we hope amiibo has quite a major role to play. For starters we'll see whether Nintendo pushes through with more waves to fulfil its goal of an amiibo for every member of the Super Smash Bros. cast. Beyond that, though, we have a number of games - current and on the way - that are confirmed to utilise the range, but we don't know how amiibo will be used. It's possible that quite a few gamer's amiibo are now fully levelled up in Smash and need a fresh use, which Nintendo's various supported Wii U games can provide.
It's not all about Wii U, either, with NFC support in the New Nintendo 3DS and Nintendo previously promising an amiibo scanner accessory for original models. Updates on both would certainly be welcome, and there are a number of potential areas that can be tackled - will Smash Bros. on 3DS finally have a New Nintendo 3DS update to support amiibo, or will any upcoming 3DS titles be confirmed to support the toys? There are already two 3DS games in Japan that utilise amiibo, so this is sure to factor into the presentation.
Moving beyond the issues briefly highlighted in this section's opening, amiibo has clearly been a hit in its early days - an expanded role seems likely.
A Fresh eShop Loyalty Promotion for Wii U and 3DS
As always when we do these lists there's a bit of a wildcard entry that, if it's included, would be very welcome indeed. Following the long-scheduled end of the Nintendo Network Premium / Deluxe promotion for the Wii U at the end of last year, Nintendo currently has no scheme of that nature. That's unless you count Club Nintendo, but the limited range of goodies on offer and the ever-tedious surveys detract from its appeal.
To repeat calls we've made in previous editorials - we outlined some ideas in our Five New Year's Resolutions for Nintendo article - there's scope for Nintendo to earn plenty of praise by introducing a promotion to reward its most loyal customers. Let's not forget that Satoru Iwata said the following in early 2014; it's a hefty load of text, but informative nevertheless.
If we succeed in the redefinition of video game platforms that I speak of today, our account-based connections with consumers will become very clear. For example, until now it has been taken for granted that software is offered to users at the same price regardless of how many titles they purchase in a year, be it one, five or even ten titles. Based on our account system, if we can offer flexible price points to consumers who meet certain conditions, we can create a situation where these consumers can enjoy our software at cheaper price points when they purchase more. Here, we do not need to limit the condition to the number of software titles they purchase. Inviting friends to start playing a particular software title is also an example of a possible condition. If we can achieve such a sales mechanism, we can expect to increase the number of players per title, and the players will play our games with more friends. This can help maintain the high usage ratio of a platform. When one platform maintains a high active use ratio, the software titles which run on it have a higher potential to be noticed by many, which leads to more people playing with more titles. When we see our overall consumers, they generally play two or three titles per year. We aim to establish a new sales mechanism that will be beneficial to both consumers and software creators by encouraging our consumers to play more titles and increasing a platform's active use ratio without largely increasing our consumers' expenditures.
Beyond occasional promotions related to Club Nintendo, we haven't seen this come through as yet. Now would be a good time for Nintendo to put these ideas into action, which is certainly possibly with Nintendo Network IDs and unified eShop fund accounts. Iwata-san's description points towards an adoption of a system similar to that used in the Nintendo Network promotion on Wii U, but potentially with greater benefits that tie more specifically into discounts or 'sharing' games. We're fans of the PlayStation Plus system, meanwhile, but due to limited default storage on Wii U and 3DS and Nintendo's approach to date that subscription-based idea may be a long shot; ultimately, though, guaranteed eShop deals, promotions and incentives for those that show loyalty and enjoy plenty of games would surely be very well received.
The key is that any promotion should apply to all with a Wii U and 3DS, with points or loyalty records functioning across platforms. It should be about valuing those that make the most of their Nintendo systems, whether through buying lots of retail games, a whole load of eShop-only downloads or a mix of both. Nintendo makes noises of valuing its customers, but with the Nintendo Network ID and the eShop stores it has the platform to actually prove it. If the numbers add up for Nintendo, the value of goodwill and positive word of mouth could be hugely beneficial.
---
Those are some of our thoughts, in any case. Beyond this list we hope for many of the usual Nintendo Direct treats - new trailers for games coming later in the year, sizzle reels, some reveals of eShop games and more.
Let us know what you think, and what you want to see in the upcoming Nintendo Direct.
Which of these listed Nintendo Direct reveals do you most want to see? (210 votes)
New Nintendo 3DS release date and details

23

%
The Legend of Zelda: Majora's Mask release date and details

11

%
Wii U release dates

22

%
Information on amiibo stock, waves and additional game support

13

%
A fresh eShop loyalty promotion for Wii U and 3DS

30

%
Please login to vote in this poll.
---
As a little bonus for you our man Alex has put together a snappy little video summarising some of these key reveals in a different format. You can watch it below, and be sure to subscribe to the Nintendo Life YouTube channel for more of this sort of thing in the coming days, weeks, months, years and decades. Enjoy!