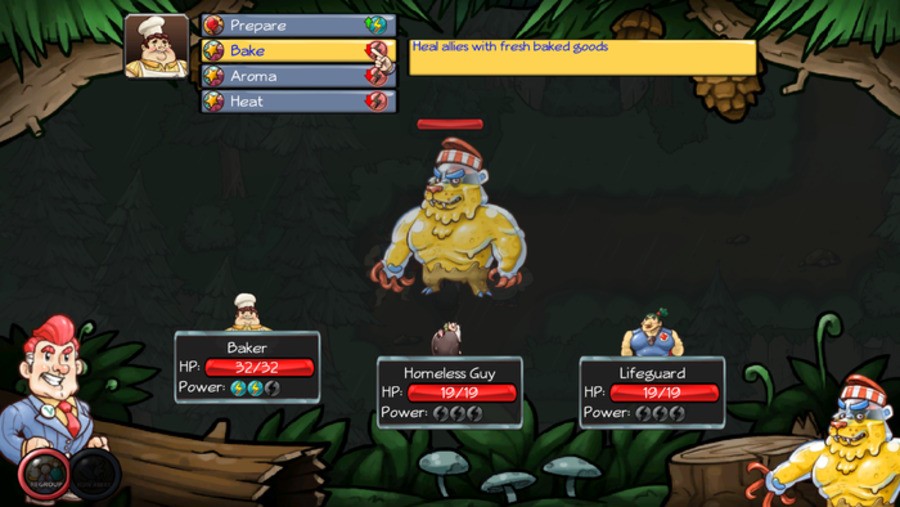 For fans of download RPGs that bring to mind retro classics, we suspect that Citizens of Earth is high on the agenda. Developed by Eden Industries and published by Atlus, this quirky RPG has cited sources of inspiration such as EarthBound during development, and arrives on multiple platforms next week.
Two of those platforms are the Wii U and 3DS eShop stores, of course, and Atlus has announced that there'll be launch week discounts for both versions. There'll also be a cross-buy discount in Europe, but the frustrating absence of this sales option in North America continues; the details are below, with prices matching on Wii U and 3DS.
---
North America
Launches on 20th January for $11.99 (a 20% discount), with the reduced price available until 27th January.
Europe
Launches on 22nd January for €9.59 (a 20% discount), with the reduced price available until 29th January. If you own either version on Wii U or 3DS you can pick it up on the second platform at a 40% discount (€7.19) until 29th January.
---
As a side-note, those of you in North America should be sure to check out the 3DS eShop and the eShop offers website, as all of Atlus' 3DS titles are currently on discount.
Are you keen to pick Citizens of Earth up in launch week to grab that discount? Let us know.