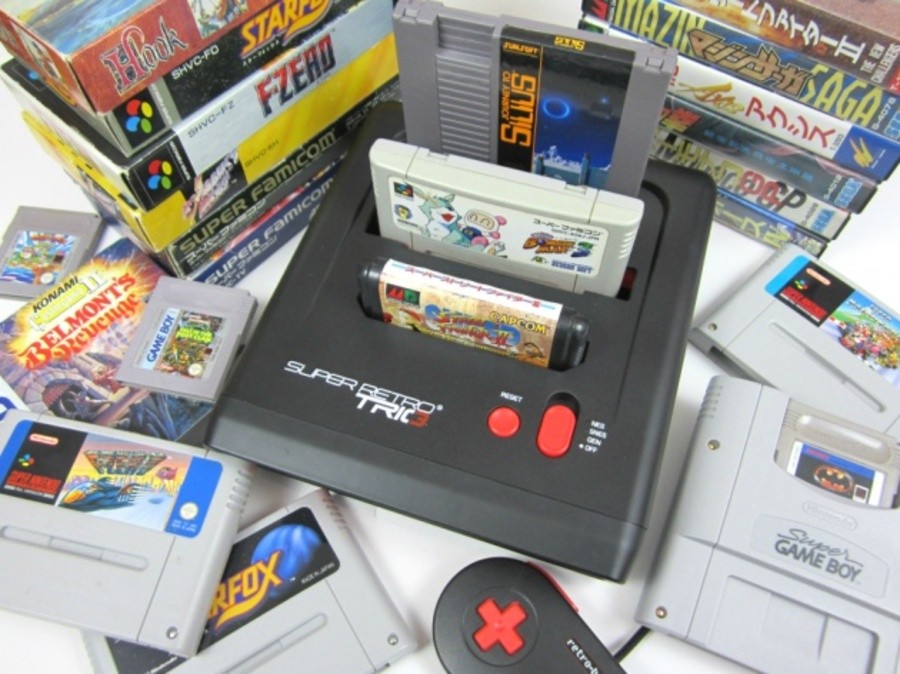 At the start of the year we reviewed the Retro-Bit Super Retro Trio, a remarkable machine which plays a wide range of retro formats.
During our initial review, we spotted a few minor compatibility problems with PAL games — Super Mario Kart on the SNES in particular, which played fine but suffered from graphical quirks.
It would seem that the makers of the system are aware of these issues and have released a PAL edition of the console which clears up such failings, offering better compatibility with your PAL game collection. The console also comes with a region-specific EU power supply.
You can order the Super Retro Trio from FunStock.co.uk now, where it's on sale for £79.99 compared to the usual £89.99.
Will the promise of improved compatibility with PAL games tempt you to make a purchase? Let us know by posting a comment below.