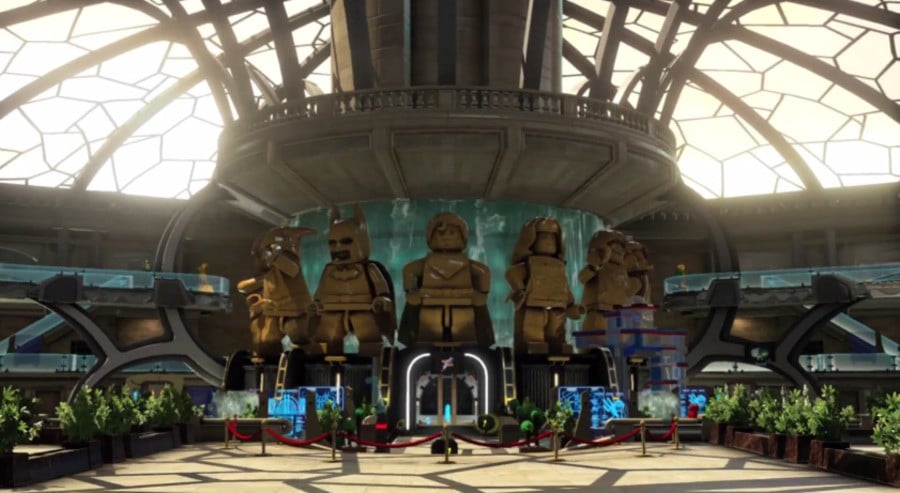 As the release of Lego Batman 3: Beyond Gotham swoops ever closer, the sheer scale of the game continues to impress. In a pair of developer diaries released today, Traveler's Tales has provided a few new morsels of information, and even more footage to build up the hype.
The first focuses primarily on characters, and with a cast of over 150 the team has really dug into the DC comics backlog to ensure a fully comprehensive selection. What do you mean you haven't heard of Condiment King?! He's fully playable, and packs a serious punch with his ketchup and mustard guns. Weirdo villain Polka-dot Man is on board too, just in case you were wondering. It's clear to see that a lot of fun was had when choosing a few of the wackier heroes and villains, but rest assured that the Justice League et al are ready to fight as well.
The second gives us a look at some gameplay elements, which stick with the open world setting but expand on the concept greatly, allowing players to explore entire planets this time around. Navigating spherical and cylindrical landmasses in low gravity gives us some serious Super Mario Galaxy vibes, and with vehicles thrown into the mix it has the potential to be a true space epic.
The handheld version will feature full 3D free roaming as well, making this an ambitious, full-featured title to say the least. Game Director Arthur Parsons mentions the challenge of developing for both longtime fans and younger players, but we reckon the DC crew is in very good hands indeed.
Let us know what you make of the footage with a comment below!